Search Engine Optimization (SEO)
Increased Ranking leads to Increased Visibility and Online Inquiries
SEO or Search Engine Optimization is the process of enabling your Website to rank well on Search Engines. There are over 2000+ Search Engine requirements ranging from minor details to major ones such as Content, Links and Technical SEO.
Content — ensure all the pages of a website have content that is unique, informative and trustworthy. 
Links — ensuring that internal and external links are all relevant to your business, industry and location
Technical SEO — ensuring website can be indexed and categorized properly by the Search Engines
When Search Engines rank a website they are essentially trying to mimic real-world relationships using algorithms.
Below are the SEO Services that we provide
SEO Services
Below are the numerous SEO Services that we provide. We mostly provide these services under the guidance of an SEO Campaign but there are exceptions. Lets talk about your requirements and see if we are a good fit.
SEO Audit
A Website SEO Audit is the first step of any SEO Campaign. Although you can opt for automated audits, it is recommended to have one done manually to ensure that every detail is measured accurately. In SEO, the devil really is in the details. Also with an automated audit, you would still need to check every page, every link and every error message. Automated audits essentially make things quicker to see. Here are my favorite automated audit tools…
Is it necessary to use all three audit tools? Not really but for competitive industries, I would recommend it as it cross verifies your data.
Keyword Research 
Keyword Research is one of the basic fundamental aspects of an SEO Campaign. You can only rank when you know what keyword to rank for. It is, therefore, strongly recommended to know and choose your keywords wisely. Here are the types of keywords…
Major Keywords: keywords that a majority of Users search for, these keywords are mostly short-tail meaning they are only made of about 3 words or less.
Long-tail Keywords: keywords that are more specific when searching. These keywords are more than likely 'buyers' of your product or service and have already done their research.
Fresh Keywords: A new keyword that wasn't being searched for before, this is a trend and will probably not last for very long
Geo-targeting keywords: Keywords that target locations as well as product / service
LSI Keywords: this stands for latent semantic indexing and involves keywords that are semantically related to your keywords. Its always good to have semantics involved in your content so you can show up for a whole range of keywords
My favorite keyword tools are the following
If you don't want to sign up for paid keyword tools and simply want to know what your keywords are, please send me an email. We will provide it at no cost.
Site Architecture
One of the most neglected part of building a Search-Engine-Friendly Website is the site architecture. It's such a vital part of the entire SEO experience. Website menu's should cater to User-Searches and not the other way around. Your website should be built with the Users in mind. By building a website with a site menu that targets User's Queries then you are meeting the needs of your Users. Here are things to keep in mind when building your website architecture…
Do not let your Users think — the minute you make a user think will be the same minute that the User will leave your website. Your entire website should be intuitive. Everything should be seamless.
Less clicks, more conversions — your landing pages should come directly from the search engines and within a click, you should be able to convert that user into a client.
Make everything familiar — User terminologies that are familiar to the User. Your creativity belongs somewhere else but never on the site navigation.
Here are my favorite articles on Site Architecture
Technical SEO Integration
I've covered most of the Technical SEO Integration before but let me just reiterate that Technical SEO is one of the foundations of a solid SEO Campaign. Without Technical SEO, the monthly SEO packages will only get you so far. Your website needs to be fully integrated with Technical SEO for your ranking to steadily increase. The good news is that we build websites with Technical SEO integration and even our basic packages have technical seo. We are Technical SEO Experts.
Mobile PageSpeed 
Google announced Mobile Page Speed as a ranking factor last year and now, its final, Google uses Mobile-first indexing for ranking. What does this mean for your website? Simply put, it means check our your website using your mobile phone. If you can't wait for it to load, neither can Users. Ensure that your website loads fast on a mobile device. It should load within 3 seconds or less. Here is your Mobile PageSpeed SEO Checklist…
Enable Compression using a Gzip
Minification of Javascript, CSS and HTML
Reduce Redirects
Remove render-blocking Javascript
Leverage browser caching
Improve Server response time
Use a Content Delivery Network
Optimize Images
Here are my favorite tools and articles for PageSpeed
Link Management
Links are the foundations of a solid SEO Campaign. Without external links, your website will not rank. Let me put it bluntly — your website needs links like you need air.
So how do you go about getting links? It's simple and complicated at the same time.
If you are a business, sign up for your local Chamber of Commerce. They should provide you with a link. Some Chamber links are better than others, unfortunately. If you have a physical business address in a business location (note: this cannot be a home address), sign up for Google My Business. As a business you should also sign up for as many directories as possible, here are a few recommendations…
TripAdvisor
Yellow Pages
AngiesList
BestofTheWeb
BingPlaces
Yahoo Small Business
Yelp
FourSquare
HotFrog
Superpages
BBB
DexKnows
Start off with this but always remember, the best way to get links is to write amazing content so Users / bloggers / other companies will link to you. On this page alone, I have linked to numerous pages of other companies who have content worth sharing.
If you are not a new company, we will provide a comprehensive link audit, which enables us to tell which links are working for you and which ones need to be disavowed. We also manage all your internal links and ensure all your pages are properly helping each other increase ranking.
Aside from these SEO Services, we also provide the following:
Bounce Rate Management
Click-Through Rate Managemet
Conversion Funnels
SEO Consulting
Off-page Optimization
The Industries that we focus on and have experience with are the following…
Food & Beverage
Franchises
Hospitality
Legal
Marine
Medical & Health
Nonprofits
Personal Services
Pharmaceuticals
Professional Services
Real Estate
Tourism
For all your SEO requirements, start here.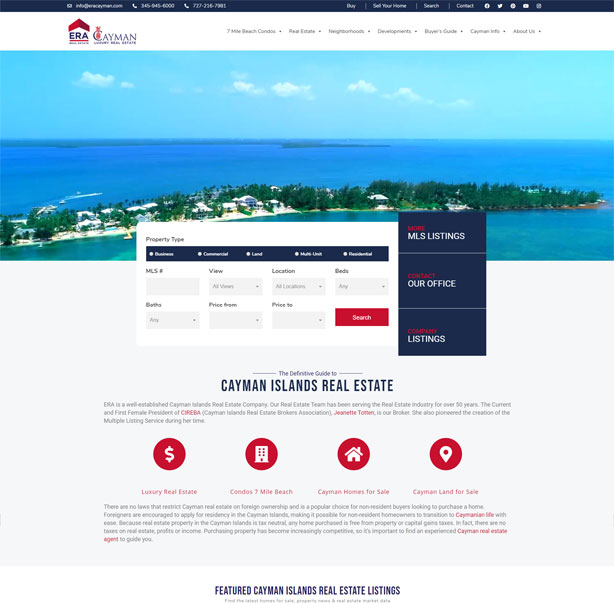 ERA Cayman Islands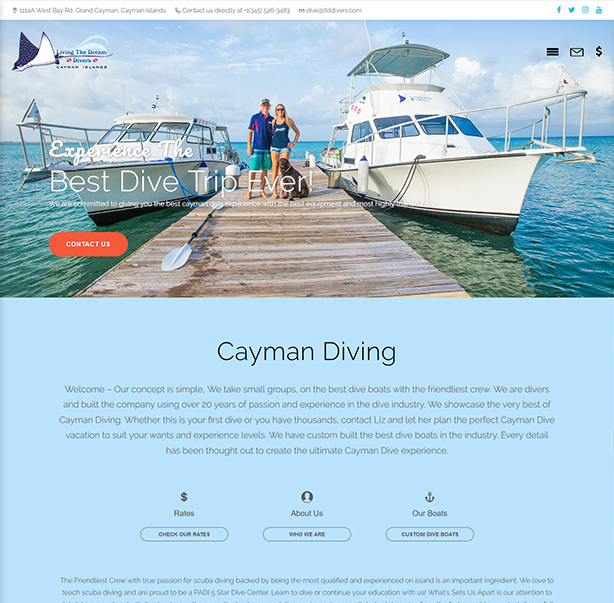 Living the Dream Divers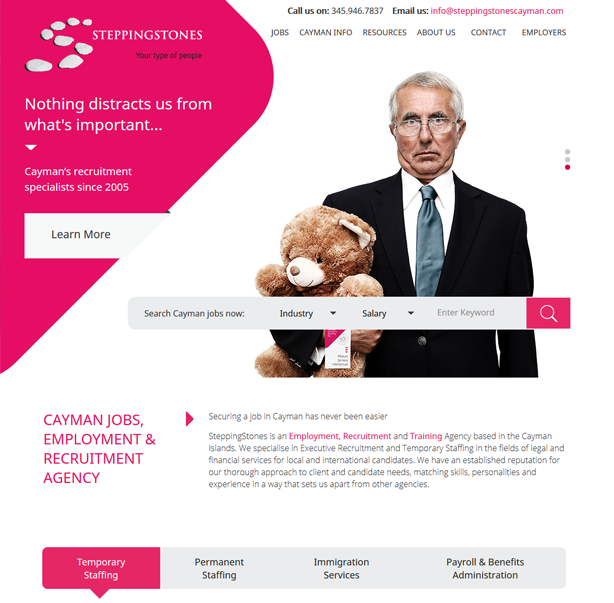 Stepping Stones