| | | | |
| --- | --- | --- | --- |
| Stay on top of your brand by monitoring everything about it from Google Alerts to Social Media posts to Online Campaigns. We can custom your brand monitoring and provide easy to understand reports so you always know. | Ever since Google has made mobile a requirement a lot of folks have requested for mobile websites. We build mobile websites not just for Search Engine requirements but for User convenience when on the go | How do you know if you have set up your Social Media counterparts properly? Do they show up alongside your domain when doing a search on your business? They should so that you own the top ten positions for your business name | Its easy to disregard content marketing as writing but its so much more than that. Content is about engaging Users to interact with your brand and the better content you put out there the higher your engagement rates. We help increase your engagement rates |
| Sometimes on our free time, we build websites that have concepts complete with revenue streams and everything to boot. We sell these websites at an amazing low price and we've actually sold a couple of projects already. Don't know how to make money? We can help with you online adventure | If you have an online issues with your brand reputation, we can assist by removing all the negative publicity of your brand. We do this by coordinating closely with other websites and requesting removal | Facebook Advertising is easy enough and you may not need need our help in setting it up but if you would like to know if you are running a campaign thats optimized then perhaps we can help here. | Remarketing is when those pesky ads start following you around and sometimes it gets annoying. Despite that, Remarketing is actually very effective. We find CTRs in Remarketing campaigns to be much higher than regular CTR campaigns because the User knows your brand already |
Small Business Training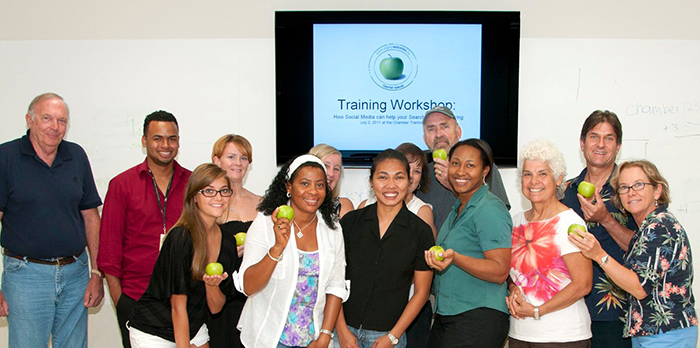 I started my Small Business 8 years ago (in my living room) and even up to now I am in awe of anyone that is a Small Business owner. No one can understand the amount of pressure that we have as small business owners. I remember my friends saying, "Well you own the business so can pretty do anything you want, whenever you want." – I don't think they realize how wrong they are. As a small business owner, the minute you stop working the company stops earning money. Money to pay for Salaries, money to pay for rent, money to pay for utilities, phone bills, computer maintenance, etc. It is a never ending cycle of trying to pay off those damn bills. But the big difference with small business owners and employees is this – we love what we do. Our passion for our work far exceeds anyone elses so that even if we are working at 11pm at night, it doesn't feel like work. That's how I feel and those are the types of clients that I want to work with.
Small Business in Northern Va
If you are a small business owner and you are struggling with your online presence and website maintenance – please get in touch. We are happy to support the growth of your small business.
If you are weighing your options about which design company to work with, please check out our Basic Website Package. Essentially the cost of this package might be equivalent to the marketing budget you have set aside for the year. If that is the case, please note some important information:
Your website is a business tool
Your website is supposed to make money while you sleep
If your website is cheap, it wont bring you any money even while you are awake!
We can tailor your website so that it targets customers who are already searching for you and your services.
Request for Small Business Services