Online Marketing Training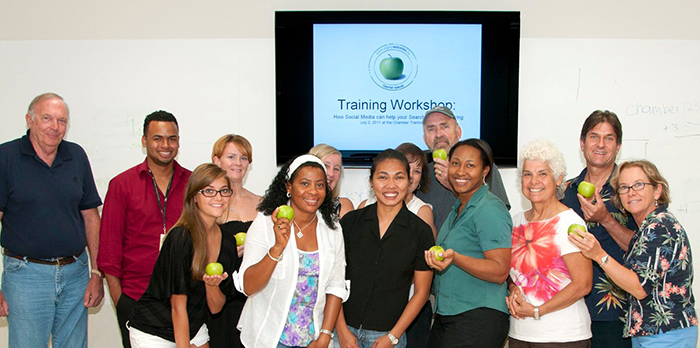 I started my Small Business 12 years ago and up to now I am in awe of anyone that is a Small Business owner. No one understands the amount of pressure on business owners. I remember my friends saying, "Well you own the business so can pretty do anything you want, whenever you want." – I don't think they realize how wrong they are.
As a business owner, the minute you stop working the company stops earning money. Money to pay for Salaries, money to pay for rent, money to pay for utilities, phone bills, computer maintenance, etc. It is a never ending cycle of trying to pay off bills. But the big difference is this – we love what we do. Our passion for our work far exceeds anyone else's so that even if we are working at 11pm at night, it doesn't feel like work. That's how I feel and those are the types of clients that we want to work with.
Online Marketing for Local Businesses
If you are a business owner and struggling with online presence and website maintenance – please get in touch. We are happy to support the growth of your enterprise and we know how. 
If you are weighing your options about which SEO and Web company to work with, please check out our Basic Website Package. Essentially the cost of this package might be equivalent to the marketing budget you have set aside for the year. If that is the case, please note some important information:
Your website is a business tool
Your website is supposed to make money while you sleep
If your website is cheap, it wont bring you any money even while you are awake!
We can tailor your website so that it targets customers who are already searching for you and your services.