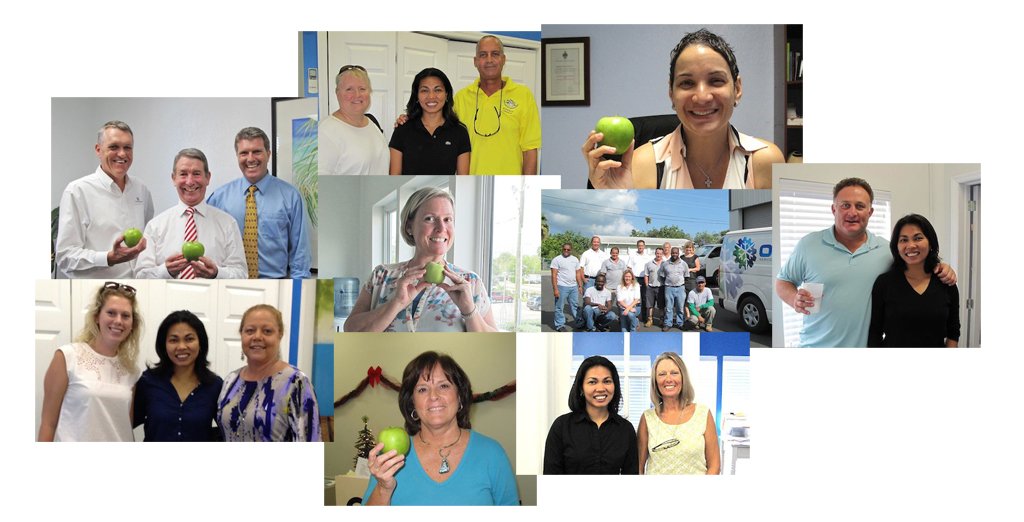 Through the years, we have worked with different clients ranging from Small Business of 1 employee to Large Enterprises with over 5,000 employees. We have learnt so much from our experiences and looking back, we realize that we enjoy working with decision makers who are passionate about their customers. In the last ten years We have seen our clients thrive and get to the top of their industries and it has been a pleasure working with some of the most awesome Business Owners in the Caribbean.
We love working with Companies and Individuals who inspire us. We choose our clients and when we feel that our teamwork will work, that is the only time we will engage. Life is short and we personally believe that if you don't love every single minute of what you do or who you work with, you should not do it at all. Check out our Client List here.
Our Business Relationships
Because we manage Small Businesses in the Caribbean, we also use our client's services from time to time.  When we needed a Law Firm to represent us, we asked for Solomon Harris to assist us.  When we had friends coming over to learn how to Scuba Dive, we ask our clients, Living the Dream Divers to take them on.  When we have clients who are also looking for real estate, we recommend ERA Cayman Real Estate.  When we need help in getting work permits we ask for the assistance of Affinity and Stepping Stones.  When we have friends and acquaintances who need accommodation, we recommend the Renaissance Condos on Seven Mile Beach.   The common thread with the businesses that we work with is that we recognize the importance of customer service.  We put our clients first over any monetary gains. We have formed amazing, life-long business relationships over our mutually beneficial connection.  Also, I have to mention, that we have the best clients in the Caribbean!
Looking for Like-Minded Clients for mutually-beneficial business relationship
Like our clients in the Caribbean, we look for clients who are passionate about their business, industry and the value it brings to your customers.  If you believe that Customer Services is the center of your business, please get in touch.  We would love to partner with you so we can help achieve your vision.  We promise these things:
24/7 Customer Support — we will be here for you no-matter the time, day or circumstance and we promise to always do our best
Regular SEO Recommendations — we will always advise you on the latest Search Engine requirements and ensure that you are always on top of algorithmic updates
Web Security — we take security seriously and update our security plugins regularly.  We also require our clients to update their CMS yearly to add that extra layer of security.