Manassas Web Design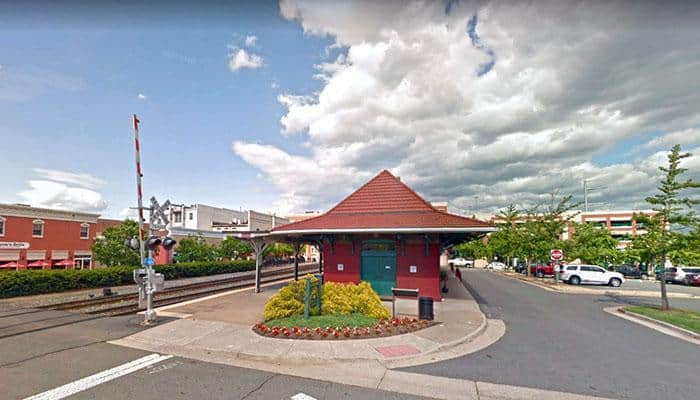 Manassas Web Design for Small and Medium Businesses and particularly those in industries with strong online competition. We would love to increase your Search Engine Ranking as well as your overall online presence. We are the only Web Design company that integrates Technical SEO considerations so when we launch your website, you will have a chance to compete with your online competitors. Below are keyword searches for particular industries.
Manassas Web Design for Real Estate
houses for sale in manassas va / 720 ave monthly searches
hoes for sale manassas va / 590
houses for rent in manassas va / 390
homes for rent in manassas va / 390
manassas homes for sale / 170
manassas houses for sale / 170
townhouses fro sale in manassas va / 110
condos for sale in manassas va / 90
land for sale in manassas va / 50
realtor manassas va / 50
The last keyword is interesting as this list is a moving average. If you are a realtor located in Manassas, I would recommended doing both a Pay Per Click (PPC) Campaign for this keyword. Im seeing the current cost is $9.74 per click but if you have a semantically-correct landing page for this specific keyword, this cost will decrease.
Manassas Web Design for Restaurants
For Restaurants located in Manassas, here are you keywords. Any successful business should appear on the first page of their keywords and keyword permutations. When we build your website, we make sure that you are targeting not just your correct keywords but all of your keywords.
restaurants in manassas va / 880 ave monthly searches
manassas restaurants / 720
old town manassas restaurants / 590
city tavern manassas / 320
paisanos manassas / 320
china star manassas / 260
manassas food / 260
guapos manassas / 260
chinese food manassas / 260
bonchon manassas / 260
Manassas Web Design for Medical Professionals
For Medical Professionals here are a few keywords that your prospective customers are searching for in Google. Bear in mind that this is not a complete list and if you would like to receive your industry's specific keywords, please contact us.
manassas dentist / 320 ave monthly searches
manassas pediatrics / 320
dentist in manassas / 260
urgent care manassas va / 210
manassas smiles / 210
inova urgent care manassas / 90
urgent care manassas / 90
eye doctor manassas va / 90
bull run family practice manassas / 90
bull run family practice manassas va / 70
If your industry is not mentioned above, please contact us and we will gladly give you your keywords free of charge.
Northern VA Website Locations
Small Businesses who want to look professional and need professional web design services

Annandale Websites
Companies based in Annadale who need Web design and Online Visibility as well as Small Business Services

We build websites for Businesses located in Ashburn and want a more professional looking website that represents their business online

Looking for an Arlington SEO and Web Design Company? We are the only Web design Company that builds websites with Integrated Technical SEO.
Chantilly Web Design
All businesses that are located in Chantilly, VA and need web design for online exposure to increase online sales and revenues

Dulles Web Design
Increase your online sales when you order a professional website today

Companies who belong in Real Estate, Retail, Restaurants, etc. and need to be highly visible for Online Searches on Google.

Get a professional website built if you are a Small Business Owner located in Fredericksburg, VA

Small business owners who are located in Herndon and need Professional Web Design Services

Leesburg Web Design
We build websites for Companies who belong to retail, real estate, services and need to increase their online sales.

Small Business Owners who needs maximum online exposure to increase traffic, sales and engagement

Springfield Websites
Small Businesses located in Springfield, VA and need help with Online Services and High Visibility

Sterling Web Design
All Companies located in Sterling, VA and need Priority with their Online Sales and Visibility

Woodbridge Web Design
Want a more professional looking website to increase your online sales?