Let your Website Speak Well of YouWeb Design + SEO
WOWebsites is the only SEO Company that integrates Technical SEO into a Basic Website Package.  Order a Simply Better Website Package and start receiving quality inquiries today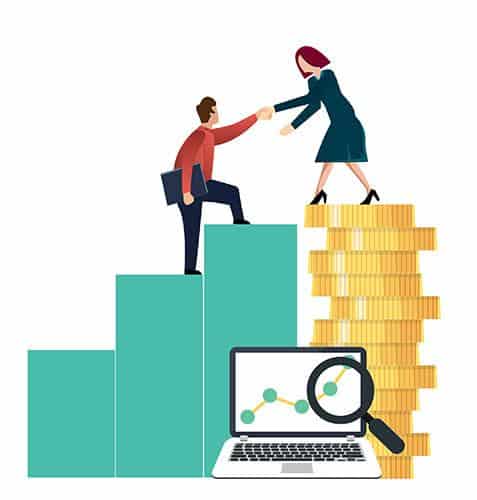 The #1 SEO Company in the Caribbean, Northern Virginia, Washington DC and Florida
We are a Northern Virginia SEO Agency and Digital Marketing Firm and we are the only Company that integrates Technical SEO into all our website projects.  We strongly believe that a website without Technical SEO is simply an online brochure — it is incapable of finding new clients.   Websites need Technical SEO so that it can be crawled, indexed and categorized correctly by the Search Engines.  
We are the #1 SEO Company in Northern Virginia and with that ranking comes a wealth of knowledge on how to be #1 Online for your industry and location. We perform testing on SEO theories from the most influential SEO professionals.  Google also sometimes provides algorithmic announcements on Google Webmaster's blog. Once we see results we duplicate what works into our client's websites.  Below are some of the SEO Services that we provide…
Northern Virginia SEO Services
The ability of your website to be easily crawled, indexed and categorized by Search Engines. Ultimately, if a website does not have Technical SEO then nomatter how amazing the content is, the Search crawlers simply won't be able to crawl and index your pages. Important aspects of Technical SEO are Page Speed, Site Architecture, SEF-URLs, Content Issues, Semantic structuring, Canonical and Pagination, Mobile speed, XML Sitemap, 301 Redirects, 404 pages, Robots.txt, more info here.
In SEO, its important to write quality content but more than that, its important to know the motivations behind User-Intent. Understanding why Users search for a term and building your page content around that knowledge is important for keeping the User on your site.  The longer a User is on your website, the higher the chances that you have been able to satisfy their search query.   User-Intent is measured by high Click-Through-Rates (CTRs) and low Bounce Rates — all important metrics
Another important aspect of Search Engine Optimization is Link Auditing and Link Management. Links, Content and Technical SEO are the cornerstones of SEO and ensuring that your website's internal linking structure enables each page to be found and crawled multiple times from different pages is the goal.   External links from trusted and relevant sources is key to ensuring that Search Engines find and categorize your website for the correct location and industry.   
Everyone's SEO Strategy is the same: increase rankings and increase online revenues.  The problem with that there are often budget and time limitations, particularly in highly competitive industries.  We tailor your SEO Strategy to your needs, requirements and limitations.  Its important to note that even with budget constraints we will always maximize our knowledge of Technical SEO, Site Content, On-Page SEO and Off-Page SEO — known as the four-pillars of an SEO Strategy.  We will also meet with you to manage expectations.
Landing Page Optimization
After keywords research and understanding User-Intent, we build landing pages that satisfy the User Experience (UX) on your website. We ensure that your User Interface (UI) looks and feels professional — like a business that they can trust, book or make a reservation with. Ensuring that your main pages or Landing Pages are Optimized is very important in Conversions. Your landing pages need to convert as many Users into Clients so we will adhere to web standards and best practices at all times.
Keyword discovery is part and partial of an SEO Campaign.  Finding the niche keywords and discovering the long-tail keywords are as important as optimizing for major keywords. Typically, niche and long-tail keywords delivery higher conversations.  Think of major keywords as "window shopping" and think of niche and long-tail keywords as "ready-to-buy" signals.  During the course of your SEO Campaign we will discover the long-tail keywords that provide the most conversion for your business. 
Northern VA SEO and Web Design Services
The most visible Web Design Company for Northern Virginia
Our focus is on building websites that have High User retention rates, High User Click-Through Rates (CTRs) and High Visibility on the Search Engines. All this translates to one thing and one thing only: Increased Online Revenues!  Our Web Design and Web Development Services are unique in that we have Development Protocols that enable all our website projects to be high competitive and Optimized. We also target individual locations for Northern Virginia including Alexandria, Arlington, Fairfax, Reston, Ashburn, and Manassas.
We are #1 for "caribbean website design" and "caribbean seo" on Google
We have been building Websites for Caribbean Businesses for over a decade. Our focus is on Tourism-based businesses such as Real Estate, Activities, Scuba Diving, etc. No other SEO Company can come close to our level of Experience, Professionalism and Passion in Marketing the different Islands and Industries as we as the unique-ness and natural beauty of the Caribbean. Email us directly [email protected]
We are the only company the builds Search-Engine-Friendly Websites for Businesses and Organizations in Washington DC
We are the newest SEO Company to provide Web and SEO Services to Businesses and Organizations based in Washington DC. Our focus is to ensure that your website shows up for targeted searches so that you can receive quality inquiries and of course, more important, increased revenue.
Adams Morgan
Anacostia
Brookland
Capitol Hill
Columbia Heights
Downtown
Dupont Circle
Foggy Bottom
Georgetown
H Street NE
Ivy City
Logan Circle
Mount Vernon Square
National Mall
NoMa
Penn Quarter & China Town
Petworth
Shaw
Southwest Waterfront
U Street
Woodley Park
Our Focus has always been Quality Inquiries for Tourism-based Florida Businesses
WOWebsites focus in building Search Engine Friendly and User-Friendly websites is ideal for Florida Businesses who know the importance of a first page ranking on the Search Engines. Our SEO Packages are designed to bring in quality traffic without sacrificing your time or hard-earned money. Email us at [email protected]
Sarasota
Bradenton
Cape Coral
Fort Myers
Pal Bay
Melbourne
Prot St. Lucie
Bonita Springs
Winter Haven
Fort Walton
Gainesville
We help New York Businesses Thrive and more importantly, Increase Online Revenues
WOWebsites is the only Web Design and SEO Company that integrates advanced technical SEO into every website project. This means that when we launch your website, it will be indexed and categorized accordingly. Your website will be Search Engine and User Friendly.
Auburn
Binghamton
Ithaca
Elmira
Glen Cove
Jamestown
Kingston
Middletown
Mount Vernon
New Rochelle
Newburgh
Peekskill
Rome
White Plains
Expert SEO Services and Professional Web Design are the hallmarks of our Services to Businesses located in Maryland. Our strong focus in building Websites are Search Engine Friendly is what makes the difference for our clients. The best news is that you won't have to break your budget
Our focus in providing affordable and effective Web Design and SEO Solutions for Businesses that want to be highly visible for their industries in California.  This includes the cities below…
Stockton
Irvine
Chula Vista
Fremont
San Bernardino
Modesto
Fontana
Santa Clarita
Oxnard
Berkeley
Carlsbad
Richmond
SEO and Web Design for Major US Cities
WOWebsites is the only Web Company that integrates Technical SEO in all our Website projects. This enables all of our new websites to get ranked and properly indexed and categorized correctly for their keyword, industry and location.
Alburquerque, NM
Atlanta, GA
Boston, MA
Charlotte, NC
Chicago, IL
Columbus, OH
Denver, CO
Detroit, MI
Indianapolis, IN
Las Vegas, NV
Louisville, KY
Memphis, TN
Milwaukee, WI
Nashville, TN
New Orleans, LA
Oklahoma City, OK
Philadelphia, PA
Phoenix, AZ
Portland, OR
Seattle, WA
Tucson, AZ
WOWebsites Latest Blogs about SEO, Web Design and PPC
Building Simply Better Websites that Increase Sales Revenues & Brand Visibility
Google has just announced the Mobile-First Algorithm that's about to launch on July 1, 2019. Here is