Home of the Original, 'Basic Website Package'
The only basic website package that integrates Technical SEO for no additional cost. Increase online inquiries, Increase online conversions! Ideal for growing businesses!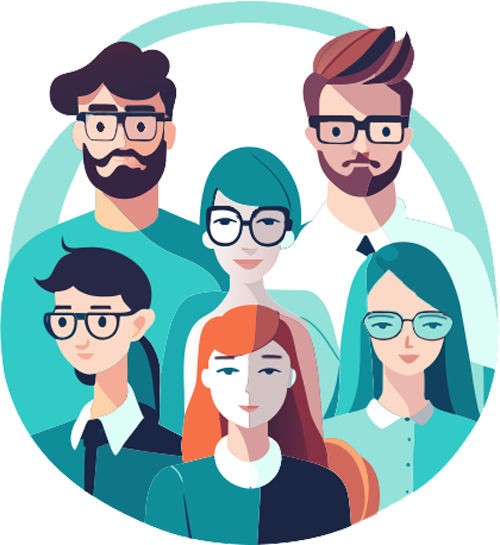 The Web and SEO Package Combination

Higher Visibility
When we build your website, it won't just be an online brochure. It will be visible on the Search Engines when Users are searching for your products and services. Thats the power of Web + SEO together.

High Conversion Rates
SEO Integration doesn't just mean high visibility on the Search Engines, it also means high engagement rates, high conversion rates and a top rated User Experience. SEO is about satisfying Users.

Increase Online Revenues
The Objective of every Basic Web Package is to increase Online Revenues for our Clients. We do this by ensuring high visibility on the Search Engines and a high conversion rate thats second to none.
Choose from our Web and SEO Packages
Your #1 Sales Tool is your Website, it's a 24/7 "Storefront" and your only tool that can make money while you sleep!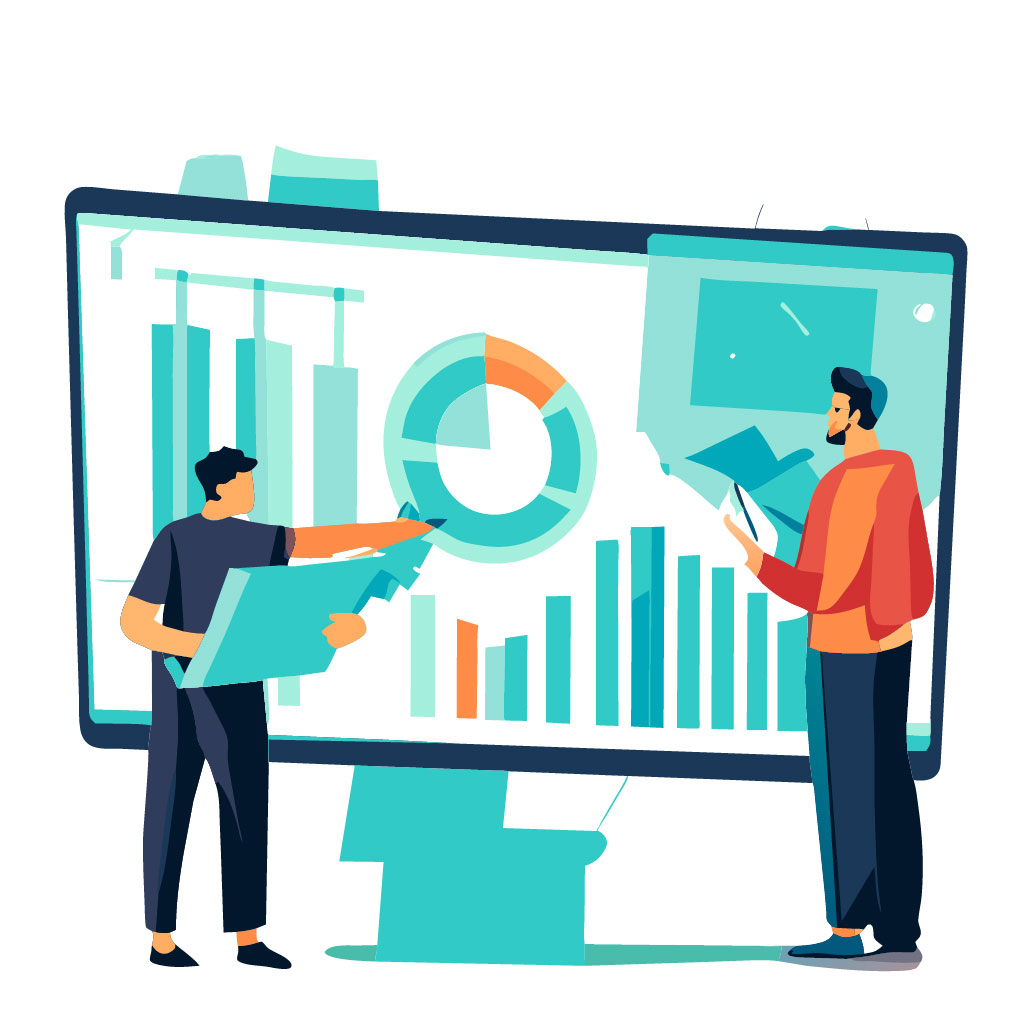 The Basic Website Package is a one-of-a-kind package and probably the best in the world. Ideal for businesses that are starting to increase their inventory to go after a bigger market share.  We'll bring the traffic to your website, you just deliver your products and services!
The Visible Website Package offers Small Business clients an affordable starting point. It includes a search engine-friendly website, XML sitemap, training manual, strategic site architecture, keyword research, premium hosting, server-side analytics, competitive research, optimized site speed, and integrated meta data for enhanced online visibility and functionality.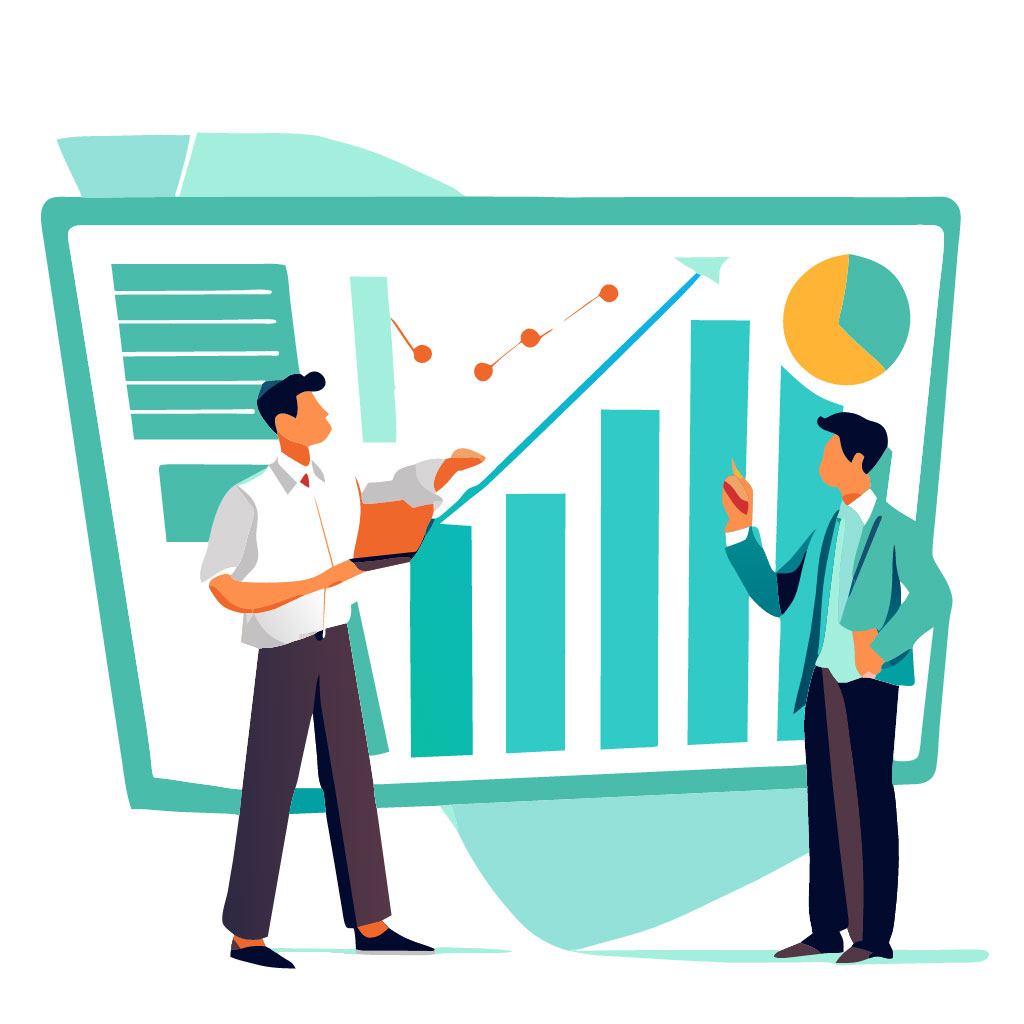 The Optimized Website Package offers comprehensive Google Algorithm integration for high-ranking and converting websites. It covers all current technical SEO elements such as page speed, sitemap, semantic structuring, information architecture, canonical URLs, robots.txt data, SEF-URLs and more. The package guarantees adherence to search engine requirements and optimal site performance.
Benefits of Web and SEO Package: A Checklist
Integrating web design, development, and SEO into comprehensive packages is an essential and cost-effective strategy. This approach goes beyond traditional website design by creating a complete online presence. Starting with web design, we focus on user-friendly experiences and seamless navigation. This ensures an improved user experience that looks great and is easy to use. The development side ensures the website works well on all devices and is ridiculously fast.  We also integrate optimization —  this involves optimizing keywords, refining meta-tags, and improving the site's structure. This helps the website appear higher in search engine results. But it's not just about rankings. 
The combination of design, development, and SEO creates a seamless user journey, increasing the chances of turning visitors into customers. With clear calls-to-action, well-placed content, and easy navigation, our web and SEO packages guide visitors towards making a booking or reservation, buying a product or inquiry about a service. The real advantage of our Web and SEO packages are their ability to create a website that works as a 24/7 sales tool. By blending design, technical expertise, and search engine know-how, we provide an immersive user experience that stands the test of time. In today's digital landscape, web and SEO packages are essential because they give businesses a effective sales tool to build a strong online presence and boost their online success.
The Most Comprehensive Online Presence
When you choose a web and seo package, it includes services such as keyword research, on-page optimization, navigation architecture, and many other minute details that help your website rank.   A high search engine visibility translates to increased website traffic; your brand, because of its high ranking will have more credibility and trust compared to companies whose websites do not rank; your business will have a high return on investments compared to other forms of marketing and also; Users will have a better User Experience (UX).
Content Quality and Relevance
Our Web and SEO package include content optimization.  Ensuring your website has high quality, relevant and engaging content that resonates with your target audience.  The benefits of this are numerous including: a high audience engagement, when content addresses their needs, and questions, they are more likely to read and share your content.   Other benefits include establishing authority, brand awareness, higher Social Media engagement, reduced bounce rates and a higher lead generation.
A website with a high search engine ranking contributes to your overall brand's credibility and trustworthiness.  You automatically have a better competitive advantage compared to your offline business competitors.  Other benefits of a web and SEO package when it comes to Brand Credibility include: Improved backlink opportunities, high quality websites lead to more natural backlink opportunities, which are valuable for SEO purposes.  Other benefits include reduced risk of penalties, local SEO benefits and long-term SEO success.
We have a client who signed up for an SEO Campaign in 2015.  Back then the search engine algorithm was so much different than it is today, but, up to now their website is on the top 3 of their search engine rankings for both commercial and transactional keywords.  Their competitors back in 2015 were companies but now, their website competes with aggregates.  Thats how strong our Web and SEO packages are.  Even though years have passed, the websites we built still rank well despite the different algorithm changes that Google has undergone.
Samples of our Web and SEO Packages
(That are already making money for our clients)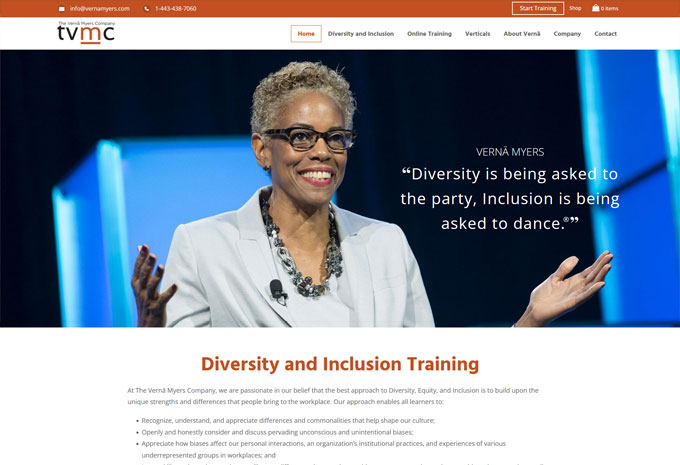 "WOWEBSITES has an incredible team. We had a rather tedious project that required a lot of hand-holding and revisions to get us and our messaging in the right space. The team was able to help us identify the best keywords to help position our services within a very competitive space and then guide us in curating the appropriate path for the look and feel of our site. The team was always very accommodating and patient with all the required updates and additions; response time was incredibly fast as well. We're absolutely thrilled with the design of our new website and with how quickly it started ranking on the first two pages of Google. The team at WOWebsites is truly knowledgeable and easy to work with. I highly recommend their services."
www.vernamyers.com
"I can honestly state that Wowebsites.com provide the finest quality and service. Their expertise in all aspects of web design and SEO are unmatched in the industries of real estate and vacation destinations throughout the Caribbean region. The owner of WoW, Fevi Yu, has decades of valuable hands-on experience in SEO which I consider to be the building blocks for any website to survive. She is looked up to in her field of SEO and has published numerous papers on the subject. Her staff of highly technical persons are also at the top of their game in every aspect of website design and functionality. I have been using WoW over the past decade on all my company's websites and will continue to do so."
www.eracayman.com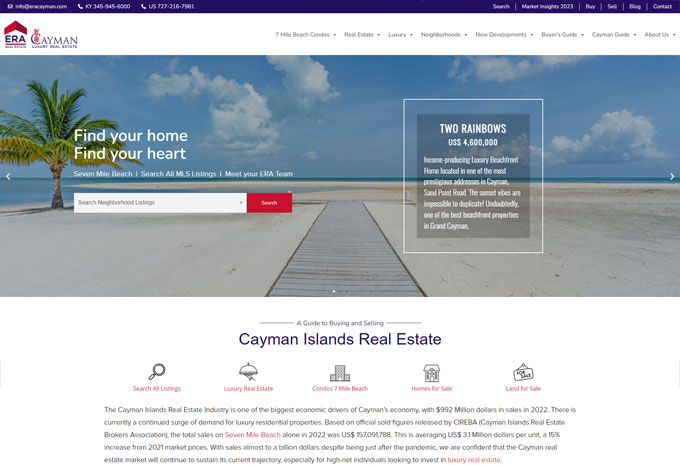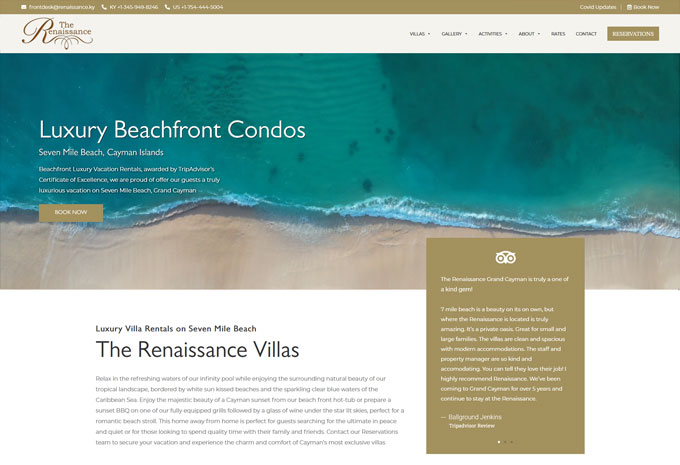 The Renaissance is a Luxury Beachfront Condo Rental on Seven Mile Beach, Grand Cayman.  Awarded TripAdvisor's Certificate of Excellence numerous times over the years.  We are so proud to work with the Renaissance Team!
www.caymanrenaissancevillas.com
"Our very small enterprise experienced significant growth when we decided to enlist the help of WOWebsites. In addition to developing our ScootenScooters site. WOWebsites has helped us learn how to maintain the site and has linked us to social media. The team is creative and the turnaround time is impressively quick."
www.scootenscooters.com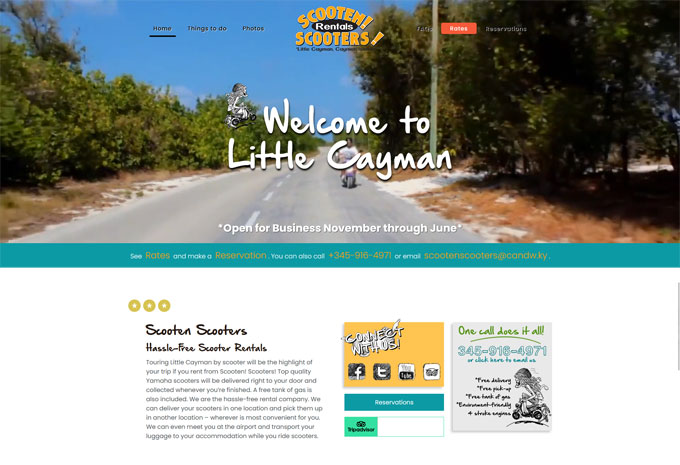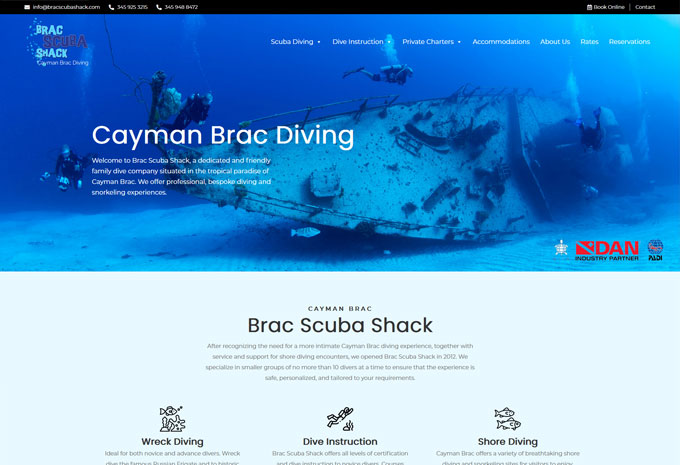 "We thought we would save money and with the help from a friend we did our own website. Soon we found out the it was almost as the website did not existed. We had no business from our website and had to drive people to the web address because we disappeared in cyberspace. I phoned WOWebsites and was amazed about the friendly and efficient service we received. Our sales have increased and we have most of out business generated from out website. They also modified out website we would rate better in a search for our product. If I have known this because I would have WOWebsites do our website from the start."
www.bracscubashack.com
"Outstanding! We have used WOW Websites for 14 years and could not ask for a better team. Responsive, kind and take the time to explain everything so even a non techie can understand. Our business is a success in part because their work and tenacity. Thanks for all you do!!"
www.livingthedreamdivers.com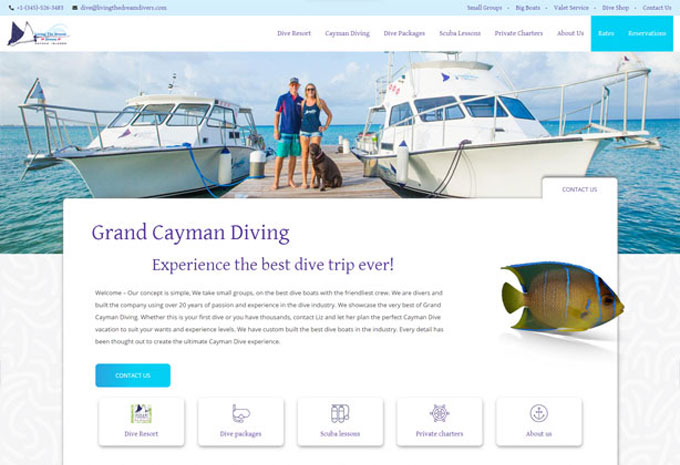 More Information about the Web and SEO Package
Get more information about the #1 Selling Basic Website Package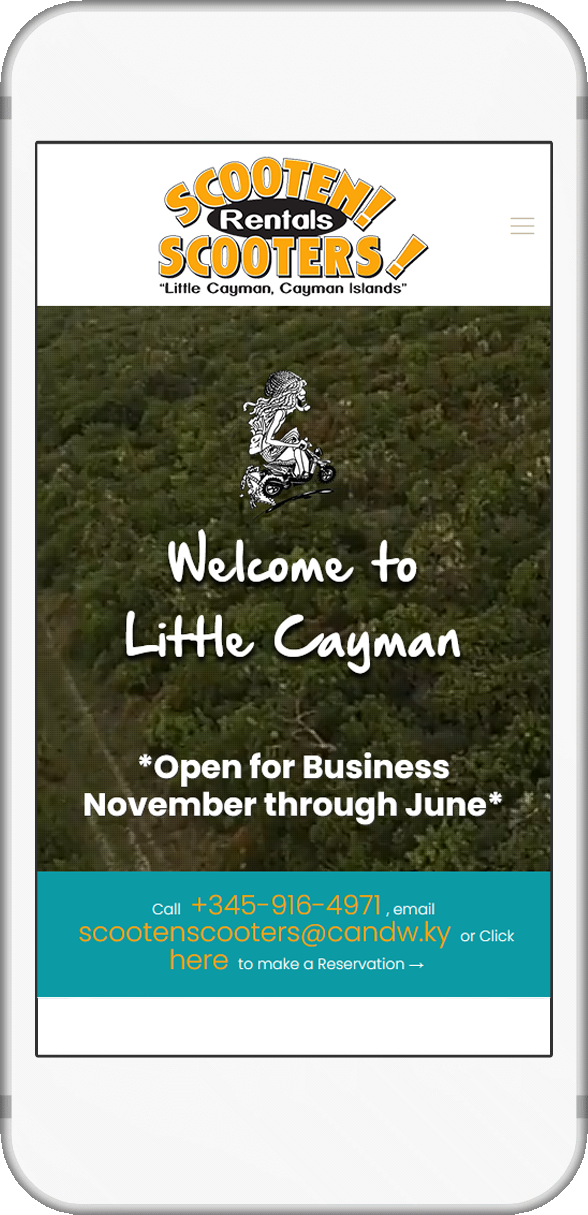 Request for More Information