SEO with a Focus on High Conversions & Ranking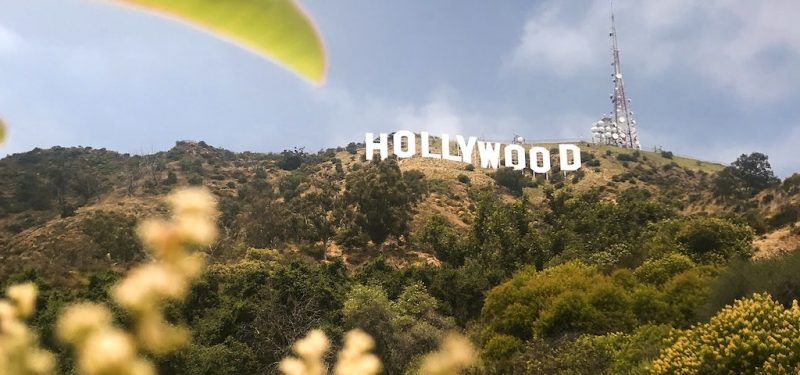 We are a Los Angeles SEO Agency focused on increasing your Website's Search Engine Ranking and Conversion Rates.
Did you know that "los angeles" gets an average of 1,830,000 searches per month on Google?   What would it mean for your business to be on the first page of  Los Angeles search results?  Well, for one thing, it would mean an increase in online traffic.  What happens to that traffic is determined by your website's pages ability to convert them into Clients. Thats why it's imperative to have optimized landing pages that convert Users into Clients.  Thats what we do and this is our focus… here are the foundations of an SEO Campaign
We understand User-Intent and build content around their needs and expectations.
We manage your links, because links are what Search Engines use to determine your website's importance.
We also integrate Technical SEO into your website. Technical SEO is what helps Search Engines easily crawl and index your website.
Aside from the three foundations, there are, however, over 200 signals that Search Engines look for when ranking a website.
This is the first step in understanding your business, industry and competition. We audit your current website so that we know what and who we are up against. Audits also include backlink audits as well as Google penalty audits.
After we understand your industry a little more, we start your keyword research. Keyword discovery is such an important part of an SEO Campaign and finding your long-tail and long-term keywords is what will increase quality inquiries.
When we know your keywords and your company's products and services — its time to create your website architecture. This ensures that we highlight your most important services and match them with what Users are searching. If its a major keyword, don't be surprised if we silo.
Once we have your site architecture down, we can start doing content management. What previous pages can we utilize and what new pages do we need content. Content management is so important because you want to be able to let Search Engines know that your website is the expert in your industry.
Landing Page Optimization
Once we have the content, we determine which pages need to be able to convert Users into Clients and we enable these vital pages to have all the elements that convince Users to purchase your product or book your service. User-Intent is very important in LPO and we ensure that your pages understand this.
Links are the more important foundations of a high ranking website and links come in two forms: internal and external links. For Internal links we ensure that all vital pages have multitude of links pointing to them. For External links we study which ones are beneficial and disavow spammy links.
This is the latest inclusion to the algorithm. A faster mobile pagespeed is a ranking signal so we ensure that your website has speed that will enable it to load within 3 seconds.
We manage your entrance and exit pages.  We find out what pages convert and have high CTRs or click-through-rates.   All these metrics are important at informing us on quality traffic.
Aside from Organic SEO, we also provide PPC Campaigns and other Online Marketing Services such as Remarketing and Social Media Campaigns.
Restaurant Keywords for Los Angeles SEO Clients
If your business is a restaurant located in Los Angeles, below are your top keywords.
Here are your keywords if your belong to the Restaurant industry in Los Angeles
best restaurants in los angeles / 33,100 ave monthly searches
los angeles restaurants / 22,200
downtown la restaurants / 22,200
la restaurants / 14,800
best restaurants in la / 14,800
west hollywood restaurants / 14,800
westwood restaurants / 12,100
avra beverly hills / 9,900
la live restaurants / 9,900
best restaurants in downtown los angeles / 9,900
margot culver city / 8,100
spago beverly hills / 8,100
Tourism Keywords for Los Angeles SEO Clients
If your business is in Tourism, here are a list of keywords for attractions, activities and things to do. Having your activity show up for these keywords would mean an increase in online and offline traffic.
things to do in la / 135,000 ave monthly searches
things to do in los angeles / 90,500
los angeles beach / 22,200
natural history museum los angeles / 18,100
things to do in la this weekend / 18,100
things to do in la today / 18,100
fun things to do in la / 14,800
los angeles attractions / 12,100
places to visit in los angeles / 12,100
things to do in downtown la / 9,900
la zoo tickets / 9,900
things to do in la this weekend / 8,100
best things to do in la / 8,100
venice beach los angeles / 8,100
things to do in los angeles with kids / 6,600
Removed from this keyword list are keywords for Universal Studios and Disneyland, which predominantly make up the list. If you are neither of these companies then this keyword list is for you!
Accommodation Keywords for Los Angeles SEO Clients
If you are in the accommodation industry in Los Angeles, here are your keywords.
hotels in los angeles / 135,000 ave monthly searches
beverly hills hotel / 90,500
hotels in la / 49,500
hotel bel air / 33,100
downtown la hotels / 33,100
lax hotels / 27,100
hotels near lax / 22,200
intercontinental los angeles downtown / 18,100
west hollywood hotels / 18,100
the beverly hills hotel / 18,100
venice beach hotels / 14,800
waldorf astoria beverly hills / 14,800
freehand los angeles / 14,800
cheap hotels in los angeles / 14,800
hilton los angeles airport / 12,100
These keywords are from Google's Keyword planner. If you don't see your keywords below and would like to request for them, please get in touch. Its completely free. We also provide the first initial SEO Consultation at no cost.