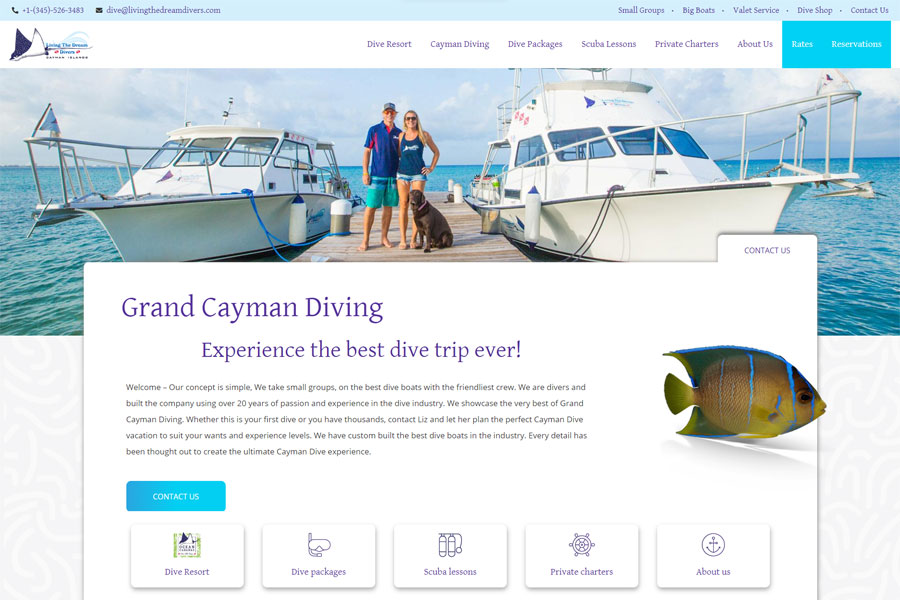 The Symbiotic Relationship Between Web Design and SEO (Search Engine Optimization)
With Real World Examples of Search Engine Rankings
Fevi Yu
Date Published:

October 20, 2023
I am an SEO Professional. I'm not a web designer but I own a web design and development Company. I could've easily gone the usual route and stayed as an SEO Consultant, which, a lot of my peers do. Less headaches and more lucrative too. But no, I had to own a web design company… for many reasons. The first reason being that Web design is imperative for SEO.
In the world of digital marketing, two seemingly opposing philosophies often clash: SEO prioritizes content and usability, while web design emphasizes style and branding. It's a delicate balance, a tug-of-war between aesthetics and functionality. However, the key to success is in finding equilibrium.
Content is King in SEO, Design is Supreme in Web Design
Sometimes, when our clients require web design services, we recommend local designers to collaborate with them. For instance, when working on the redesign of Living the Dream Divers, we recommended Massive Media.
Our approach to recommending marketing agencies is not taken lightly. More often than not, we've observed that  designs tend to fall short in terms of SEO and user experience. This isn't due to any lack of skill on the part of the designers; rather, it's because their primary emphasis is on the visual aspects of the website. This is a common challenge when working with marketing agencies – they excel in design but may overlook SEO fundamentals. However, it's essential to note that we've had some excellent collaborations with marketing agencies, such as our experience with Massive Media. We thoroughly enjoyed working with them.
To be clear — we genuinely love collaborating with other design agencies and their talented designers. The only issue that sometimes arises is when our priorities differ, leading to the occasional repetitive conversation. Let me illustrate this with an example:
Real Conversations with a Designer
Me: Hi, can you please increase the content on this section of the homepage?
Designer: No, it will destroy the design of the website.
Me: (Having to write a lengthy email explaining why it's essential to increase the content length, which can take considerable time and effort.)
Real Conversation with our In-house Designer
Me: Hi, can you please increase the content on this section of the homepage?
Designer: Yes, how many words do you need?
And it's not because our in-house designer blindly follows my instructions; it's because we've had these conversations many times before, and he understands the importance.
Why SEO should be part of Web Design
Let me illustrate the point with a real-world example using a current client of ours. Five years ago, we did their SEO campaign for them.  We meticulously optimized their website for search engines and enhanced user experience. Today, they consistently rank within the top 3 positions for their major keywords and long-tail queries. This sustained success stands as a testament to the cost-effectiveness of a well-executed SEO strategy.
Had our client solely focused on web design without the SEO approach, they would have been lost in the abyss of search engine rankings. This case demonstrates that an investment in SEO, combined with user-centric web design, not only yields long-term results but also positions businesses as industry leaders.
Check out our Client's many #1 positions  (Using Google's US database)
Living the Dream Divers, Search Engine Positions as of October, 2023
Design by Massive Media, SEO by WOWebsites
| | | |
| --- | --- | --- |
| Keyword | Keyword Type | Google Ranking |
| grand cayman diving | major | #1 |
| grand cayman scuba diving | major | #1 |
| beginner scuba diving grand cayman | long-tail | #1 |
| cayman islands scuba diving packages | long-tail | #1 |
| cost of scuba diving in grand cayman | long-tail | #1 |
| private scuba diving grand cayman | long-tail | #1 |
| newest dive boats grand cayman | long-tail | #1 |
| valet pick up scuba diving grand cayman | long-tail | #1 |
This brings us to the reason of my blog: web design and SEO is not a battle but a synergy. These seemingly opposing services can, in fact, complement each other beautifully. When web design incorporates SEO best practices, it's a win-win situation for both search engines and users. So, whether you're an SEO professional or a web designer, remember that success lies in harmonizing style with substance, aesthetics with functionality, and branding with content. And, if you are a marketing agency looking to work with an SEO Company, we would love to work with you to deliver meaningful results to Small Businesses.
Inquire for More Information