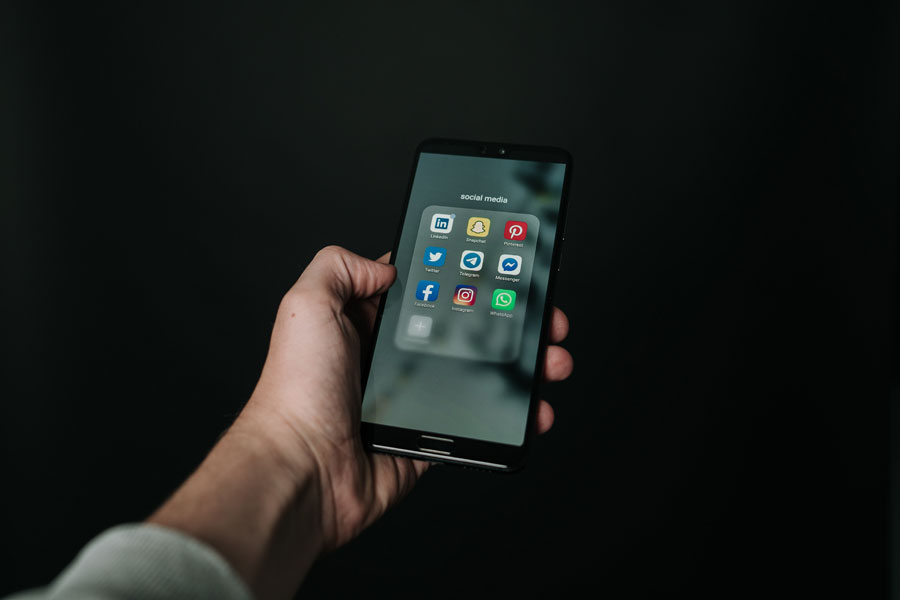 How to use Social Media to increase your Search Engine Ranking: A Step by Step Guide
Every website owner knows that it is challenging to get your website on the first page of search results. There are, however, multiple strategies you can use to help your website's Search Engine rankings.
SEO or Search Engine Optimization is the backbone of improving your site's visibility, and getting more organic traffic. From Content writing which involves creating engaging content, to applying meta data, and image tags, to Technical SEO which covers improving your site's speed, improving User experience (UX), creating a seamless navigation, etc.
It is important, however, to consider your social media presence. Social media can often be looked at as somewhat as a branding platform: something that helps users validate what your brand and message are. But there is so much untapped potential to drive traffic and organic engagement to your website when you know how to maximize your social media presence.
In this article, we've created a step-by-step guide that allows you to figure out how you can use your social media platforms to help your site's SEO.
Know your keywords

If you've been working on your site for some time, it's more likely that you're familiar with keywords. Identifying keywords throughout your website is one of the best ways to get your website to the first few pages of search results.
Make sure to take the time to list keywords that are important to your brand, product, or service. It's so important to be strategic about the keywords you choose. Less common keywords have less competition and can get you on the first few pages of search results faster, but it could also mean less users searching these long-tail keywords. Major keywords mean there is a heavy demand for it on the search engines, but it also means a lot of competition.
Regardless, knowing your keywords, understanding the types, and knowing where they fall in the search funnel, are one of the pillars of creating an effective SEO strategy.
Choose the right social media platforms for your business
When you've integrated your keywords into your website's landing pages, you can start to shift your focus on getting more visibility by improving your social media presence. Creating a strong social media presence and brand reputation can bring your site targeted traffic and organic engagement. Think of it as another channel you've unlocked, to get more traction to your site.
Take the time to understand the different strong suits of current popular social media platforms. Platforms like LinkedIn specialize in business and career-related content. Facebook covers a lot of social ground and content variety, it also has a really strong business suite if you decide to eventually tap paid campaigns. Instagram, a once image-centric platform, also now entertains Instagram Stories (a 24-hour snappy post) or Instagram Reels which is short-form video content. YouTube is best known for long-form video content, but has also shifted its gears towards short-form video content through their YouTube Shorts. TikTok, possibly one of the more popular platforms for short-form content at the moment, also brings in a lot of organic engagement.
Sometimes, focusing on one social media platform can get you more results than spreading yourselves thin trying to cover ground on all of them.
It's also important to note that platforms like LinkedIn have an impressive domain authority, so if relevant to your brand and website, creating content for platforms like LinkedIn could be greatly beneficial to your website. As search engine sites like Google consider LinkedIn very credible.
Creating engaging social media posts
Establishing your social media presence is more than just creating social media posts for your brand, it's crucial that you have a social media strategy. Building a social media strategy involves creating engaging content, understanding when and where your audience is most engaged, and what value they look for in your social media content.
Social media content come in different forms, including writing blogs, microblogs, carousels, videos, or stories. While you can do all of these, just as it's important to identify which platforms work for you, it's important to understand which content, and what type of content your audience resonates with most. Consider this as the front-facing magnet that keeps them coming back for more.
Use keywords in social media captions 

Using keywords in social media captions is important because it helps both users and search engines understand your content better. By incorporating relevant keywords in your captions, you can increase your target market and attract new audiences.
Keywords on social media work the same way as on your website, and the more keywords you include without overstuffing, the better. The best place to put keywords on social media is usually in photo captions, but you can also work them into your status updates and hashtags.
Incorporating keywords in your captions helps posts target your audience better. Search engine algorithms places emphasis on identifying relevant keywords in captions via the anchor-text. By using your long-tail and major keywords, you can accurately convey your brand's message and improve your brand's visibility.
Prioritize backlinks from your social media content
Since you've identified your keywords and used them in your captions, the next step is incorporating links from all your social media platforms. Commonly known as backlinks. Backlinks are one of the more important aspects of SEO.
Backlinks increase traffic to your website and help increase your website authority, which ultimately will be a factor in your site's search engine rankings.
But how exactly do backlinks help boost traffic from your social media platforms to your website? And what is its impact when it comes to building the authority of your brand?
It increases your ranking on the SERPs (search engine results pages)
Providing backlinks from any website—including from social media—to your site can help improve your search engine rankings.  Think of it as if search engines are identifying social media platforms backlinks as credible sources. Obviously, other metrics play important roles such as likes, comments and shares on a post.
It identifies the keywords relating to your brand, product or service
Aside from the backlink itself, words around the links are also important. It helps search engines identify the category that your website, particularly the landing page, wants to be classified under.
All keywords and landing pages should be a part of your social media strategy, once mapped out well, an effective social media strategy can be a great part of your overall online visibility and online marketing strategy as well as help increase your online revenues.
Keep on top of your social signals
Search engines like Google analyze how many active social media platforms your brand is currently present on. As mentioned earlier, take a look at the social media platforms that have a lot of traffic, and which ones work well for your brand.
Aside from this, how many likes, follows, and comments your brand gets on socials are also signs of good social signals as well as search engine metrics. These show how much organic engagement and demand there is from the content connected to your backlinks when posted on social media.
Also, please note, ensure that all your social media platforms are properly connected to your website. Google needs to understand that your website and the different social media platforms is the same brand. Linking your social media platform to your website, is vital. We want to create harmony between the two and have them work together, rather than create confusion.
Getting started on Social Media
While understanding all the facets that lead to better search engine rankings can be overwhelming, it's important to cover and start with the basics. These 5 simple steps on social media are a great starting point to get your website a better search engine ranking.
If you feel like you need help on maximizing your social media presence, we can help! Let's connect and see how we can work on an SEO and social media strategy that can bring results. Check out our basic social media package and complete the inquiry form below.
Inquire for More Information