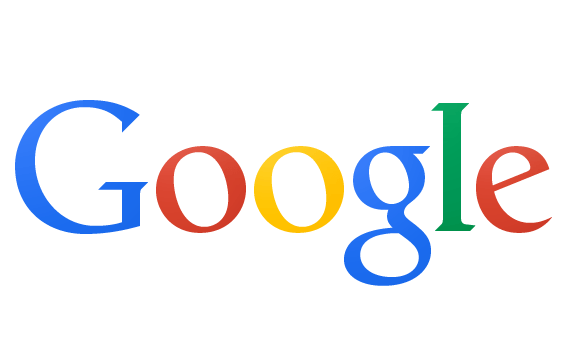 Search Engine Optimization
What makes a Website Rank higher than others?
Why do some websites rank higher on Google?
Fevi Yu
Date Published:

February 4, 2017
What makes a website rank higher than others?  Here are some basic reasons why some websites simply outrank everyone else:
5 Reasons why some websites rank higher than yours
Older domains are more trusted by Google — if a website has been alive and active for over 10 years, chances are Google will trust it more than it trusts your website thats only been online for 3 years.  Use this tool to check age of domain
Websites with more relevant links are more trusted by Google —  if a website has been alive for a long period and if it is a legal entity then chances of other companies, individuals with blogs writing about it and linking to it are high.  For example we manage a website thats over 25 years old and when we bought the domain, it had over 60,000 links to it.  If a website has a lot of relevant links pointing to it, it has a higher chance of ranking higher.
Brands are more trusted by Google — If you belong to an industry that competes with lots of brand, ie. the Real Estate industry have alot of brands such as Remax, Sothebys, Coldwell Banker, etc.  These brands will get prioritized over other companies vying for the same keywords simply because they have already established themselves are real businesses.   Another example is the pizza business, your competitors are Pizza Hut, Dominoes, Papa Johns so you will have to get really creative to compete with them online.  One of our clients is Cayman Luxury Property Group and they have consistently outperformed some brands in online visibility.
Websites that are Mobile Responsive are more trusted by Google — If your website is not mobile responsive yet, chances are that you are going to lose your online position and fast.  Google has moved towards ensuring that Users using Mobile devices (over 50% of online searches) are able to "surf" fast so if your website is not loading fast enough, they will penalize your site by decreasing your online visibility.  Use this tool to check if your website is mobile responsive
Websites that have more content that engage Users are more trusted by Google — this is oversimplifying content writing but essentially if you write content that engages users, and by engagement we mean the following metrics:

They LIKE the content
They SHARE the content
They COMMENT on the content

Now, just because a website has all of the above, it still doesn't mean that you can't compete with them.  On the contrary, it makes it more exciting but yes, it will be more time consuming.  There are quite a few things you can do to overcome these hurdles.  For example our domain, www.whiteoakwebsites.com is only 3 years and 3 months old (as of writing) — we are already  on the first page for "web design northern va" on Google and we are competing with other websites that have been around for over 5 years and some over 10 years.
Ranking for Tourism-based Companies
For Tourism-based companies in the Caribbean, there are brands that  that are already popular in the region and have multiple outlets and stores, Caribbean-wide.  The important thing to remember is this:  Brands are trusted because they have been in business a long time but you can easily overcome this by associating your website with other Companies that are related to your Industry.  ie. If you are a boutique hotel and you are competing with the Westin (A popular chain brand), you can get around it by partnering with other brands that are related to your industry.  In fact I know a boutique hotel and they have partnered with quite a few diving operators that recommend them to their clients.  They also provide a link to their hotel.  This is a great way of informing Google that other Companies trust your business.  Very similar to the link profile of a Company Brand.
Ranking for Local Companies
If you are a local Company and want to be the top of your keywords, the first thing to do is to join the Chamber of Commerce in your location.  Whether you are in the Cayman Islands, Bahamas, Jamaica, Aruba, etc.  A link from the Chamber of Commerce is a way of telling Google that you are a valid business and are "associated" with them.  After getting a link from the Chamber, try to join as many local associations as you can and make sure they link to your Company website correctly and directly.  This is a great way of getting links to your website.  Remember, Google's Algorithm is still all about the links to your website.
Another great way to inform Google that your website has a lot of Users is by connecting your Website with your Social Media Accounts.  Make sure they are both linking to each other.  By keeping your Facebook Fans liking, commenting and sharing your posts, you helping increase your rank.  Make sure that the articles and blogs that you share are from your Website.
The last way of getting more links is to write content for your users.  Write content about your industry that is not common knowledge a you will be surprised at home many people will link back to your website as reference especially if you are well-known in your industry.
So, to recap, here are three ways for local companies to increase their Google rank:
Join the Chamber of Commerce and make sure you get a link from their directory
Connect your website with Social Media (Facebook, Twitter, etc.) and post articles coming from your website to your Company's Social Media accounts.  The more likes, shares, comments, the higher your rankings.
Last but not least, our third recommendation is to write meaningful content for your users.
Increasing Website Rank
The top 3 algorithms of Google are:
Links — the amount of trusted and relevant links pointing to your website from other Companies
Content — the amount of content your website
On page SEO — the ability of your website to be crawled and indexed by Google.
Bear in mind that there are over 2,000 minor algorithms in play but these are the top three.  If you can get links from related, trusted websites.  If you can get a content writer to churn out unique articles that are informative for your industry and if you can get Users to stay on your website then you are on the right track.
Increasing website rank is very similar to partnering with other Companies, the more links from relevant companies, the higher your Google rank.  The Company that has the most partners off-line will have the higher rankings online.  The trick is to partner with Companies that are in the same industry as you and are not necessarily your competitors, ie.  Dive Companies should partner with Accommodation Companies, Attraction Companies should partner with Restaurants, etc.
Ranking for Brands in the Caribbean
If you are a Brand and are located in the Caribbean and your website isn't ranking, please get in touch. There might be something amiss with the way your website was developed.   We guarantee automatic results as soon as your website is launched.  We've seen it happen, again and again, every time we launch a new website that is branded, they automatically get to the first page of their keywords.
If you are not a brand and belong to the Tourism Industry in the Caribbean and you want to rank for your keywords, we are definitely the SEO Company to work with.  We have successfully helped websites rank on the first page of Google for highly competitive industries such as real estate and diving in destinations such as the Bahamas, Jamaica, Turks and Caicos and Aruba. Check out our Client Reviews.
For more information and if you want an SEO Company, with a strong background in Caribbean optimization, managing and helping your website increase rank, please get in touch!
Inquire for More Information