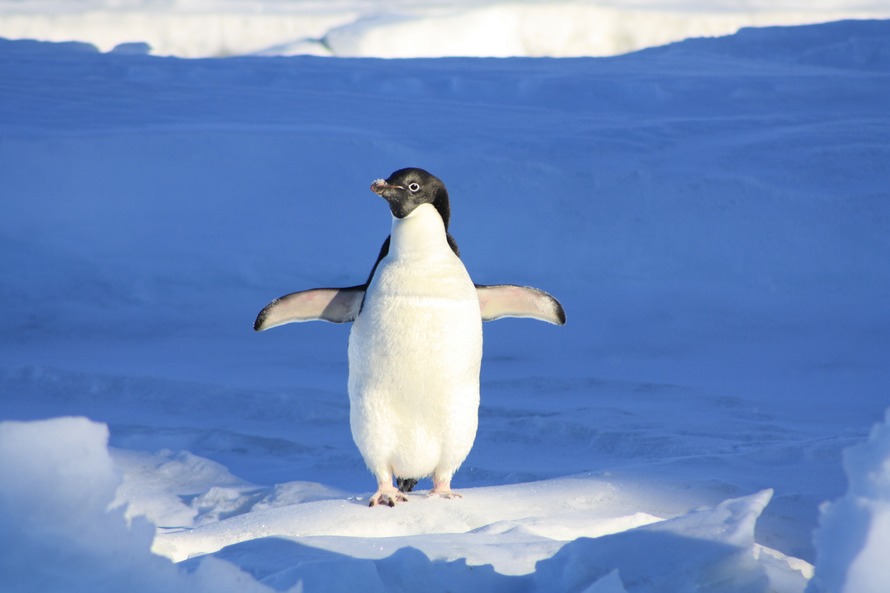 Blogs, Search Engine Optimization
Google's Penguin Algorithm is now LIVE
Google Penguin is now Live
Fevi Yu
Date Published:

October 17, 2016
A couple of weeks ago there was this huge commotion in the Search Industry. Google's promise to update the Penguin Algorithm finally happened but Google added a twist, they made the Penguin Algorithm LIVE and part of their core ranking algorithm. Here is their blog advising everyone that Penguin was now part of their core algorithm
A recent interview between Google's Gary lIIyes and Search Engine Land's Barry Schwartz also talked about focusing on the links and not so much the destination as the live Penguin algorithm now devalues those links instead of penalizing websites. This is all great news!
Google Penguin: Flashback
Lets go back for a minute to refresh what the Penguin Algorithm was about. Google Penguin was launched in 2012 and its objective was to penalize websites that were spamming search results or Google SERPs by buying a lot of irrelevant links coming from bad neighborhoods.
I've actually worked on a website that has a ridiculous amount of spam links that it took me over a year to remove them all. It was a tedious task. After a year, their site still wasn't ranking high and thats because it takes a while for Google to update the Penguin Algorithm. If I had been Optimizing that website now, the results would have been much quicker since the Penguin is now live.
What does this mean for my Website?
A couple of weeks ago, we sent our Client's their rankings for a number of keywords. We sent that for a specific reason so they know where their websites rank before the rollout of Penguin is complete. The rollout was completed last week, Thursday, so what you are seeing now is the actual Google ranking of your website.
You can now check if the rollout of the LIVE penguin Algorithm affected your website and if it has then it means your links might need some work.
If your website's ranking has decreased, it means that the links pointing to your current website have not been "good"  — meaning, it hasn't met Google's standards of helping your website increase rank.  Here are the following reasons your links have been demoted… 
The link is coming from a website that has been flagged as spam 

The link from the website might be a good link but the website itself is hosted on a server that has been marked as spam 

 The link is coming from a website that is not relevant at all to your business / industry / location 

The link is spam 

The link is useless because its been blocked at the source using a robots.txt 
Now, if your website has increased rank it means that all the links pointing to your website has provided credibility for your business and Google is confident that your business is legit.
How to get trusted links pointing to your URL
Below are suggestions on how to get more relevant links pointing to your website.
Build partnerships offline that translate online — if you are a member of Industry Organization such as the Chamber, Marketing professionals, Small Business, etc. — you should check out how they link to your website. These links are important because it informs Google the you are active within your respective industry / locality. If you don't see a link or if the link does not have your business name, send them a quick email to advise them to link to you via your business name and not a logo unless it has an alternative tag of your business name.
Sponsor Events — whenever your business sponsors an event, make sure one of your benefits is a link pointing to your website. This is more important if the event is related or relevant to your industry. If the event isn't related to your business, thats fine as well but it won't have the same merits.
Create partnerships between Industry "competitors" — this is particularly relevant to the Tourism industry. I have mentioned before that your competitors aren't your neighbors. ie. if you are in the dive industry, your competitor isn't in the dive industry in Cayman. Your competitor would be someone in the dive industry in say, the Bahamas. If you think globally vs. locally, creating a dive association and creating partnerships within that association will be mutually beneficially for all. In fact if that ever happens, the association should target online keywords for other Caribbean islands.
Get listed in trusted Industry-related Directories — there a numerous online directories for you industry, find them and sign up. Pls make sure you create original descriptions for each directory, do not copy and paste.
Press Releases / Online Newspaper Write-ups — Write press releases and submit them to newspapers for publishing, make sure the links are clearly to your website. If a newspaper writer wants to do a feature on your Small Business, make sure their links are correct and go to your website.
Purchase Online display Ads from websites / domains that are trusted and relevant, this benefits your ranking especially when its a clean link they are giving your website. (Side note here, make sure the website is trusted and relevant by Google. Buying and selling links is prohibited)
How to manage the Live Penguin Algorithm
Keep track of all the links pointing to your website by using the many free online tools available such as Moz's Open Site Explorer and your Google Search Console.   There are other tools online that I use but I use the professional paid version vs. the free ones as they offer more data.   As with all online tools, bear in mind that you need to know how to interpret data as well as know the limitations of each tool.
Once you know what links are pointing to you, keep track of future links.  If you ensure that all links pointing to your website are all relevant, all trusted then your website should be in good shape.  I hope this blog has helped you understand the importance of a live Penguin Algorithm as part of Google's Core Ranking Algorithm.  If you have any questions, please don't hesitate to drop us a line.
Inquire for More Information