Barney's One Rule in Social Media, Blogs
Blogging is the New PR
I have mentioned how busy it can get for me during a week but I don't think I have mentioned how utterly ridiculous it gets when I do something else entirely like Speaking and then have to blog about it afterwards. And then whenever something new happens in the Work Place (like someone new starts work) and I have to blog about it of course to welcome the person, etc. This blogging business is not going away anytime soon and that's probably a good thing. Before accessibility to the Internet came about (and saved my life) there were people who were employed in PR Firms. It was their task to get "readers" interested in you. Nowadays, in the age of the Internet, you are your own PR firm so if you are not blogging about it, it is not happening.
Fevi Yu
Date Published:

June 6, 2013
Barney: There is Only One Rule in Social Media – Blog about it!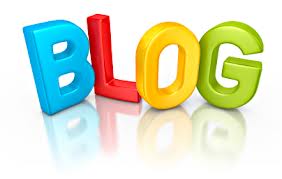 I know its hard and you probably think its not worth your time or you "don't have the time", but the truth is that if you don't practice your writing skills, it will not become any easier. Everyday I try to blog or at least start one… and complete it the next day. Here are a few tips that might help you overcome your aversion to blogs:
1) Blog about it right away – if you don't you will forget important details when you finally get around to it. You don't need a long blog, create your own style, even write it in bullet points if that suits you but the most important thing is writing about the event, where it was held, who hosted it, what was your part and the rest can be bullet point. See this example of the shortest blog in the world and hopefully it inspires you to start a blog.
2) Start doing a blog for fun – write about something light and funny like what your favorite type of food is or what type of shoes is the most comfortable, etc. If you are not so serious about a topic, you won't have to think too much and hopefully that will get your creative juices flowing. To be honest I have about 5 blogs scattered all over cyberspace now and it took me awhile to get to this point. (This blog was 10 years in the making) I have stopped fighting it and am embracing what is required of me.
3) Follow a really good blogger – because you are busy, you don't have the time to read every god forsaken blog out there so do your research, find out who the most prolific blogger is in your industry and follow him/her. You will get so many pointers from them but the most important thing you can probably pick up is how to keep your audience reading…
Anyway, there are quite a few more tips on how to write/start your blog but I will stop at 3. Even if I wrote 100 tips if you really don't want to write, you won't. But if you had to follow just One rule in Social Media it would have to be this: If you didn't blog about it then it didn't happen.
Inquire for More Information