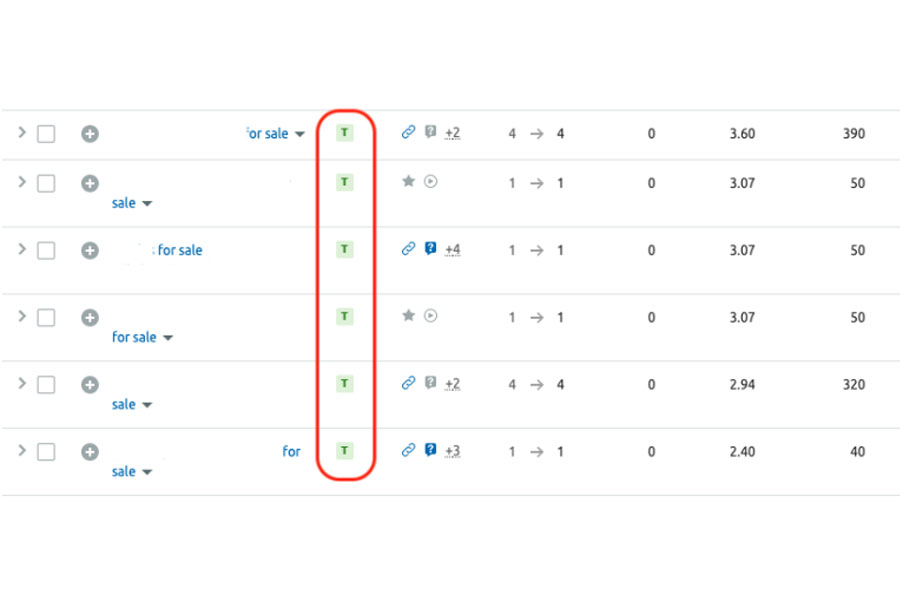 Blogs, Keywords, Search Engine Optimization
The Value of Transactional Keywords
In the past, I've always harped about "know your keywords" and part of knowing your keywords is understanding how Users are using them.  The first step in knowing your keywords is knowing the type of keywords.  There are four basic types of keywords and these are:
Fevi Yu
Date Published:

January 19, 2022
Informational keywords — questions or general information
Navigational keywords — company information keywords
Commercial keywords — brand focused
Transactional keywords — these are your buyers
This blog is going to particularly focus on transactional keywords.
As an SEO Company, we have three tiers for our SEO Campaigns and each tier is determined by how many hours we put into the campaign to get first page or high visibility.  The budget limits are there for obvious reasons and even more so now, in the time of the pandemic.  So how do we maximize our SEO Campaigns to make sure our clients are getting their money's worth and then some?   By focusing on transactional keywords.
Transactional keywords are the keywords that Users search for at the end of the search funnel.  They've already done the research, they already know what they want to buy.  By focusing on transactional keywords and analyzing the strengths of my client's website vs. competitors website, we are keeping their monthly online budget low but at the same time, increasing online inquiries.
How to determine transactional keywords
The easiest way to determine transactional keywords is by utilizing an online keyword tool like SEMRush.com, who provide an entire table of information about the keywords, including the type of keyword.  If you are not using a keyword tool, the easiest way to spot a transactional keyword are when you see the following within the keyword phrase…
"buy"
"for sale"
"order"
"purchase"
"reserve"
"make a booking"
"schedule appointment"
"apply"
Some examples of this are…
"where can i buy…"
"homes for sale…."
"car for sale…"
"purchase iphone 13…."
"order meals…"
Low volume searches, high buying intent
Most transactional keywords are over 4 words long because the User already knows the details of what they are looking for.  Back in the days, this was defined as a, "long tail keyword" — and back in the days, we also focused our basic SEO Campaigns on long tail keywords that had low volume searches but high buying intent.
Its important to note that having landing pages that convert is key.  It would be impossible to increase online revenues without  having a landing page that wasn't immediately User-friendly.
Inquire for More Information