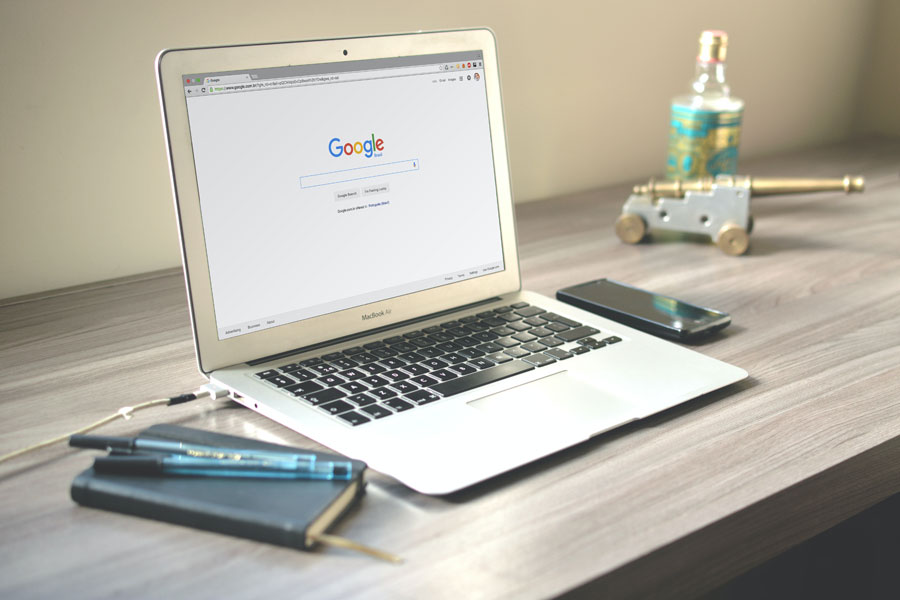 How Quality Score determines your Cost Per Click (CPC) on Google Ads
Everytime we take on a PPC Campaign, we always, always optimize the landing pages.  The reason is simple, we want Google Ads to award us with high-quality scores.
Fevi Yu
Date Published:

July 28, 2021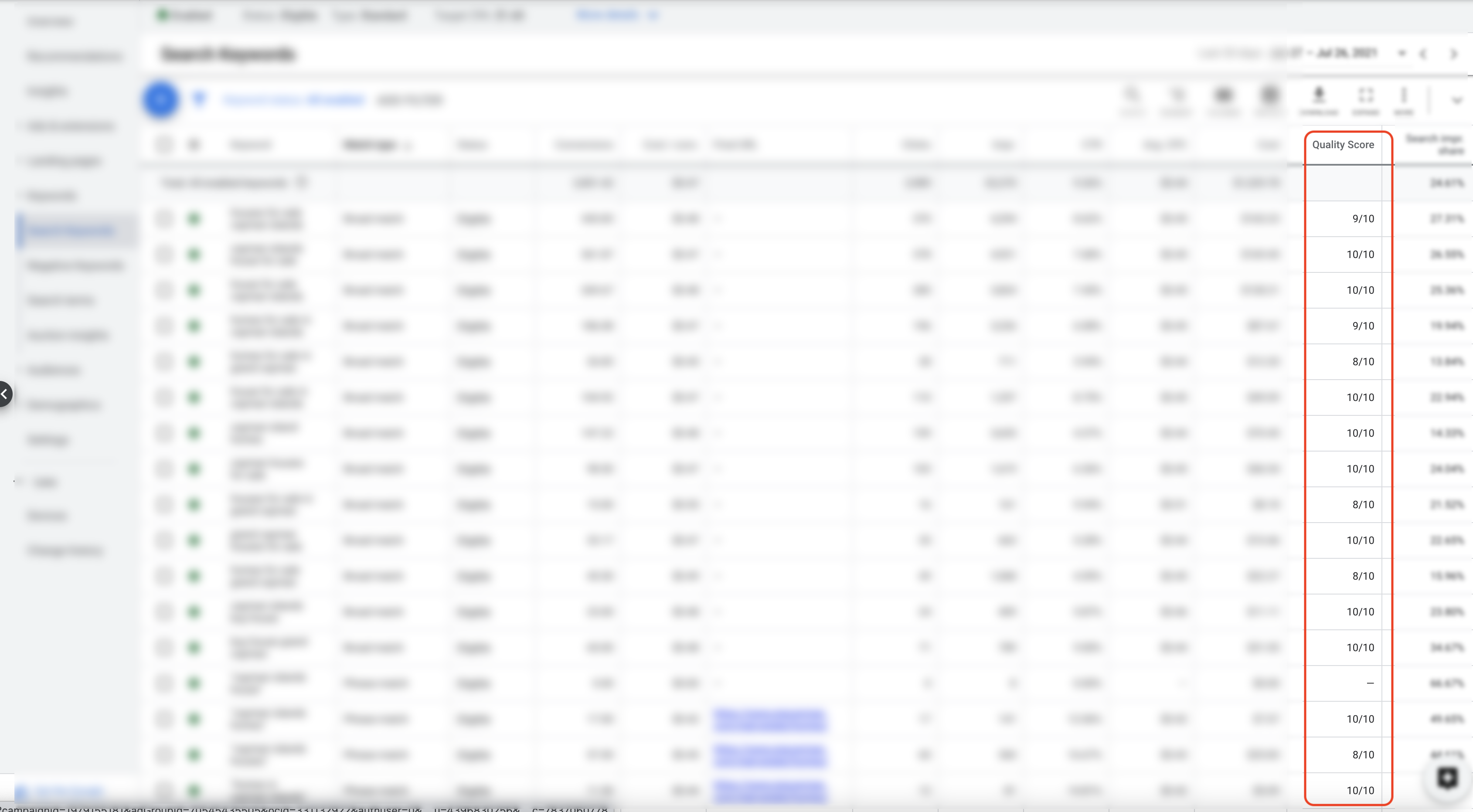 When your quality scores are high, ie. 8/10, 9/10 and 10/10 — your Ads automatically pay the lowest cost per click compared to competitors.  Another advantage is that Google prefers your Ad over competitors so you automatically also get higher positions on the Ads as well as getting shown more frequently.
Top Three Advantages of High-Quality Scores
Low CPC — you only pay the minimum cost per click
High Ad placements — Google will prefer your Ad over competitors
Frequently  shown Ads — Google will show your Ads more frequently than competitors
So the next question is, "How do I achieve High-Quality Scores for my Website?"  The answer is Optimization.  It's important to remember that Google Ads runs on a similar algorithm to Google's Organic Ads and the algorithm requires one important thing:  to satisfy User Query!
How to Optimize your Web page for Google Ads
I've mentioned this before, Optimization should not be an afterthought.  Optimization should be integrated during the Web development process because its part and partial.  So, please don't hire a Web developer thinking you can just hire an SEO after your website has been built.  If that is the case the SEO professional will probably require the site to be re-built, especially if some of the more important Optimization factors don't get any attention.
There are so many resources that can help you understand how to build a Search Engine Friendly website, including one from Google.  I like how they oversimplified the process ie. "give visitors the information they are looking for," and "Make sure other sites link to yours." Below are my personal recommendations for building a Search Engine Friendly Website.
Before that, let me just mention that I recommend picking a platform that doesn't tie you down to one developer or one company, in that way, you are not and will never be stuck.  I always recommend open source CMSes and my personal favorites are WordPress, Drupal, and Joomla.  Open-source CMS is better than closed source because it's built by a community of developers and there are thousands of customizable plugins that can support your online growth.  It's also less expensive than closed-source CMS.  Did you know that the White House website is built on Drupal?  Yes, Open Source for the win!
Semantic Structure
It's always important to semantically structure your web pages so that Searchbots know what keyword or keyphrase to categorize your page for.  Use your headers appropriately, H1 or First heading for the most important headings, all the way to H6 for the least important headings. Here are the Headings
There have been discussions in the past about only having one H1 per page but that has been disputed by Google Webmaster Trend Analyst, John Mueller during an #AskGoogleWebmaster session.  So, apparently, you can have more than one H1 heading.
Build for Mobile
When building a web page, don't forget that half of your traffic will come from Mobile.  So when you are building a web page, keep in mind that Users will not have the patience to scroll.  Here are my recommendations for web pages for mobile:
Create a bulleted summary intro — this provides a snapshot of the contents of the page without the user having to scroll
Use hide and show expandable content — Users can expand the content that they are interested in and skip content that they are not
Use tabs when necessary — tabs are great on mobile because it provides the user total control of the content of the page
Use bold and italic fonts — when you are highlighting an important section of the content, use these tools whenever necessary to draw attention to details that are important
Pagespeed — this is even more important on mobile because users will not wait for pages to load
Integrate Keywords in Site Navigation
When you integrate keywords within your site navigation, you are inadvertently creating an internal linking structure to boot.  So instead of that anchor-text link coming from "Our Services" — it's coming from a keyword, making it so much more valuable.  It's valuable because it's a keyword that search bots use to categorize your web page.  There is a fine line to walk when creating site navigation.  It must be User-Friendly and use terms that Users are familiar with but at the same time, it must be Search-Engine-Friendly.  The person creating the site navigation must be knowledgeable and experienced enough to satisfy both criteria and still deliver a substantial increase of conversions.
Pagespeed
Pagespeed is probably one of the most important aspects of Optimization because if your website doesn't start to load within three seconds, users are going to bounce.  Your pages have to satisfy both desktop and mobile pagespeed.  There is so much information already published about this, including Google's pagespeed insights where you can test your pagespeed and offer diagnostics.
I will end it here.  If you need more information about creating optimized web pages to increase your Google Ad's Quality Score — please get in touch.  We are always happy to help!
Inquire for More Information