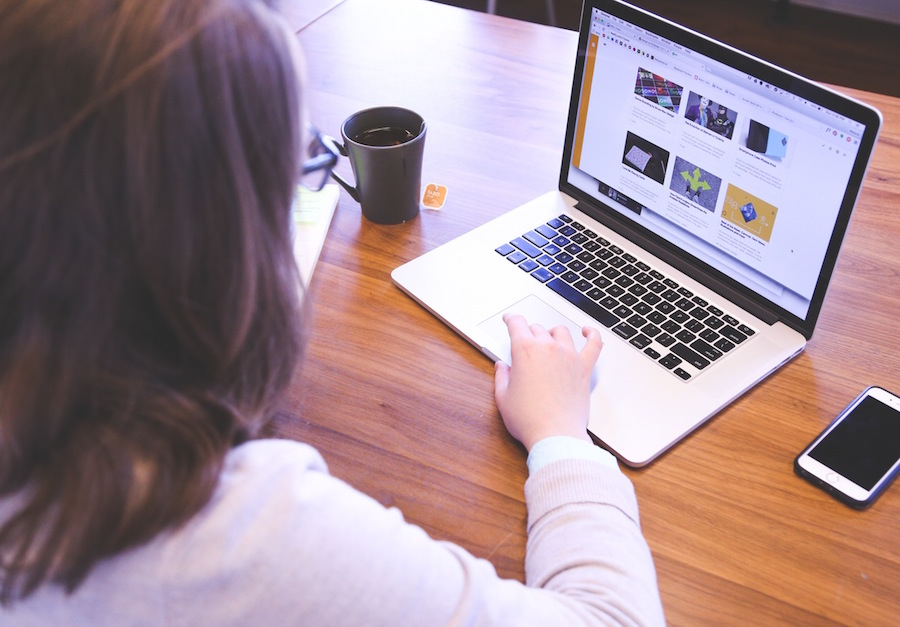 DIY Website Builders are great if you understand UX and SEO
Learn UX and SEO for a better performing Website
Fevi Yu
Date Published:

November 24, 2016
There are so many do it yourself DIY website builders nowadays, the most popular ones are…
…to name a few in a crowded space. There are differences as well as advantages and you will need to try them one at a time until you find the one you love. The dominant ones on the market now are SquareSpace and Weebly. But before you set out to DIY, the most important aspects of building a website is User Experience (UX) and Search Engine Optimization (SEO). Understanding how Users view your website is very important if you want your website to be a revenue stream. If your website is not a revenue stream then the choice to use a DIY website builder is an easy one. Learning the basic Search Engine requirements is also important if you want your website to make money. Understanding how Search Engines categorize, classify and rank websites is so important because this will determine how Users find you, if they find you.
User Experience (UX) Basics
Here are a few UX basics that should help you get started
Website Navigation or Menu — Website menu should always include keywords for your product /service. There are two types of menus, the Parent Menu or Main Menu and the Children Menu or Sub Menus. Its important for both your Parent Menus and Children menus to target major keywords within your industry. To use our website as an example, www.whiteoakwebsites.com — you can see our parent menu has "Web Design" and when you search for "cayman web design" — you will find us on the top three of this keyword. Under the Parent menus, note the Children menus all about web design but in more details. Aside from the content of parent menus, its important to consider the location of the navigation bar. More information here. Another thing thats important is not to get too creative when naming your menus.
Click-Through-Rates — So understanding what keywords Users are using to land on your website will give you a better idea of what exact product / service they are looking for. Build your content around these keywords and make sure that you have a very visible buying signals such as "Sign up" / "Try for Free" or a similar term that will promote them to click further. Now that the algorithm uses RankBrain, CTR rates are more important than ever. When you User clicks-through to the next page, it informs RankBrain that your content is relevant to that keyword.
Trust Signals — part of ensuring Users click-through and use your product / service are trust signals that you can put on your website. Remember, not everyone knows of your brand but they might be more familiar with a larger brand in your industry. ie If you belong in the Dive industry, having a PADI logo on your homepage informs Users that you belong to an organization that they might already know and trust. If there are other organizations that you belong to such as the Chamber in your area, Small Business associations, etc., this will help Users determine if they can trust your business.
Page Speed — the speed of your website is also important for Search Engines but more so for Users. It is estimated that if your site doesn't load within 3 seconds, 40% of Users are already abandoning the site. So how do you make your website load faster if you are using a DIY website? On our websites built on CMS, we optimize the code and use plugins to make sure that we comply with Google's Page Speed requirements. It is surprising to see how all the DIY website builders fail at page speed requirements both for desktop and mobile.
Search Engine Optimization (SEO) Basics
What is your major keyword? Knowing what your major keyword is and placing that on your homepage title and first heading is very important. Make sure that the DIY websites have semantically structured their content to reflect H1, H2, H3… H6 and make sure you only target one keyword per page so as not to confuse the search bots. For pages that don't have target keywords, ie. Contact page, rates page… don't worry about it.
Create silos under each major keyword Use minor keywords for your Children menus that are related to the major keyword of the Parent Menu. Creating silos under a major keyword using minor industry-related keywords is important if you are in a competitive online industry.
Metadata such as page title and description are still very important. The keyword metadata not so much so you can ignore that but make sure you that you have a title and meta description for each page.
Unique IPs are part of SEO in that Search Engines don't like it when your website is sharing an IP with another website thats completely unrelated to your website, worse-case scenario is the other website might be a spammer. This is what happens when you pay for hosting but don't really know who is sharing that host provider with you. Most DIY website builders provide SSLs and if they do, you should get one as an SSL's requirement is a unique IP.
Mobile Responsive-ness is now part of the Search algorithm so make sure that your website is mobile responsive. DIY website builders lets you pick templates that are mobile responsive. I think of the list provided, GoDaddy is the only DIY website builder that doesn't provide this.
Canonical URLS are when you inform Google your URL preference. Whether it be with the "www" or without it you have to inform Google by having a Canonical URL and ensuring that all URLs are pointing to that. I haven't tried all the DIY website builders but this should be a basic element that they require.
Code to Text ratio is not a ranking algorithm but the implications of it is that your page has more content than it has code. This revelation came about after the release of Panda where Google gave content much more importance. Whenever you update a page, check that your pages have more content than code. In DIY website builders, unless you know HTML it will be harder to compress your code or remove unnecessary codes and huge white spaces.
Being in the SEO / UX Industry for so long there are many, many more details that need to be checked in order for your website to rank properly but let me end it at this: essentially if you do not belong in a competitive online industry and if your website does not rely on Online Income then by all means, use a DIY website builder. Yes it will save you a ton of money but it also won't make you a ton of money. Knowing all this, good luck in your DIY Adventures and if you need help, we are always here!
Inquire for More Information