How to help your New Website Rank
So you have a new Website, now what?
Fevi Yu
Date Published:

March 16, 2015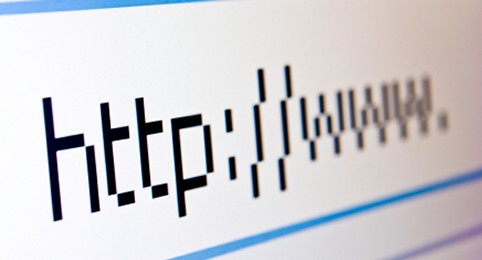 As a website developer we have launched over 300 projects and every time we turn over a website, at the back of my mind, I'm never quite sure if we have prepared the Website owner enough.
In as much as we have a project outline that includes the participation of the client during the website development process, I don't think we pass on enough information about Websites and Search Engine requirements. So here are the basic things that a website owner needs to do in order to maintain their website.
First things first: Admin Access
Aside from being a web developer, I am also a website owner so these recommendations are based on my experience. When your website gets turned over you want to have the ability to access your website whenever you want.
If your website is built on a Content Management System (CMS), whether customized or Open Source, ask for your Administration access. You should know how to access your website, this information includes:
URL Access (ie. yourdomain.com/administrator)
Username (ie. yourname)
Password (ie. your difficult password)
Why do you need this?
Well, as an example, your developer could have put the wrong phone number on your contact form or you see a grammatical error on your content, you want the ability to change this as soon as possible. When you send an issue to your web developer, you never know when they will reply because most of them have a 48 hour window. For those ADD moments that you know you will have, its just better to have that access info.
If you don't know how to maintain your website and if training isn't provided in your Web design contract, that's what www.youtube.com is for. Whatever CMS you use, you can always find a tutorial on YouTube about it.
Check your Social Media Links
Before we turn over a website, one of the things we do is Quality Assurance or QA for short. QA is a process where one of our developers (a different developer from the one who built your website) goes through the entire website and checks each page, clicks on each link and ensures that all the functions on your website works, these functions can be basic like a contact form or advance such as a calendar / event component. Whatever case, we try our best to ensure that your website has been QA'ed.   But we are not perfect and sometimes details are lost in the process.
One of the details that get lost in the process are your Social Media links. Make sure you check your Social Media buttons and ensure that they go to the correct social media links.
Join Relevant Associations
So just because you have a new website, it doesn't mean that your online traffic is going to increase overnight. No. Your website is not a magic tool. You need to work on it. One of things that I strongly recommend to our clients is to join relevant associations so that they can be listed in the Association's Directory. When you are listed in a trusted associations directory, Search Engines Robots will find you through it and categorize your website properly because of it. The more links they find pointing to your website, the higher your rankings could be. Obviously this is also going to depend on your online competition. If we build your website, then you are assured that it is Search Engine Friendly.
You have to remember that Search Engines like Google and Bing work by finding your website through a series of links. Links are the fundamentals of Search Engines so you need links to your website. Your web developer does not create links for you, they just build your website. You will need to create relevant links pointing to your site.
Social Media Links
Another way you can get links to your website is when you post relevant updates on social media that point to your website. Obviously these links don't carry as much weight as relevant website links but they help. The links cannot just point to the website, it needs to have social media tickers such as actual click, shares and likes. The more shares a link receives, the more links that are created going to the website.
Yes, its not easy to get links and that's why they are so coveted. Don't create fake ones because you are just wasting your time and your website could get penalties from fake or spammy links.
Content, Content, Content
Content, again? You just wrote your entire website and now you have to update your blog often? Yes. Unfortunately or fortunately. If you love to write then its fortunate that Google requires fresh content. Without new content, Google will not show your website pages for relevant searches if you haven't updated it for a long time.
The best way to update your content on your website is by having a blog integrated into your homepage. This enables search bots to know that your content has been updated regularly and frequently.
Keep Updated with Google Algorithms
Google tweaks its algorithm over 500 times a year. But they make major algorithm changes only a few times per year. Make sure you know what those algorithm changes are. For example, a large algorithm change that's coming up is the Mobile Site Algorithm. Google has announced this major change and has provided a deadline of April 21, 2015. If your website is not mobile friendly by then, you will need to have a web developer change that.
Inquire for More Information