Google Category Change
Dear User, If you have come to this website looking for Golf Photos, Photos of George Town, Turtle Farm, Stingray City or Beach Jumps - please know that I longer have them on my website.  (Yes, this use to be a Photography Website)  After much thought and deliberation, I have finally decided to change my website's content from my hobby to my work website.  I apologize for the inconvenience.
Fevi Yu
Date Published:

March 15, 2013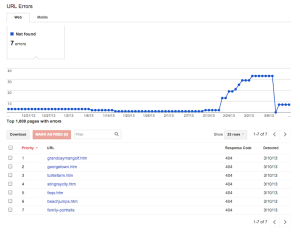 Webmaster Tools Screen Shot
Although I am tempted to use the disavow tool, I am first going to properly analyze how my website will react to removing just a few links and leaving the rest in.  This is the first time I am changing a domain's category from "photography" to "seo" so this will be an interesting project for me.  I have over 1,500 + links to deal with as well as my dmoz.org listing – oh joy!
Good news is that if at anytime I feel overwhelmed, there is that disavow tool that they all keep talking about.
Anyway, there are a lot of other great photographers in the Cayman Islands and feel free to search for "cayman photos" on Google.  Thanks for stopping by!
Best Regards,
Fevi
Inquire for More Information