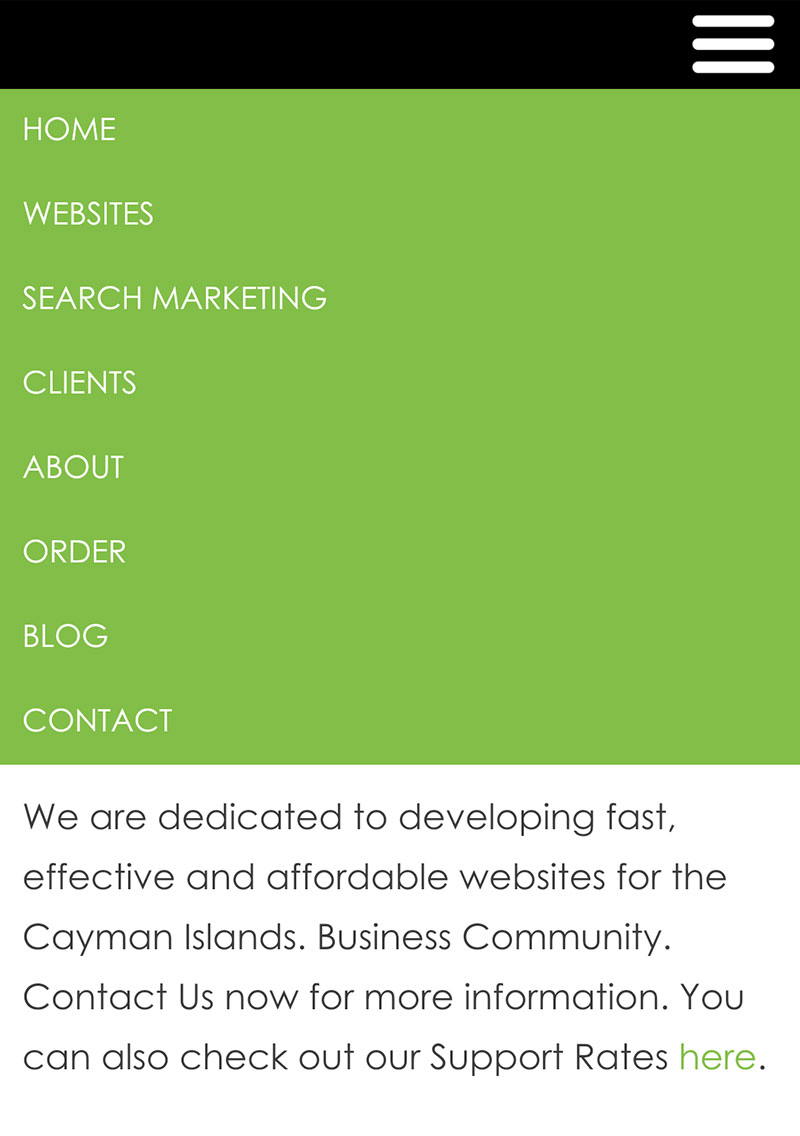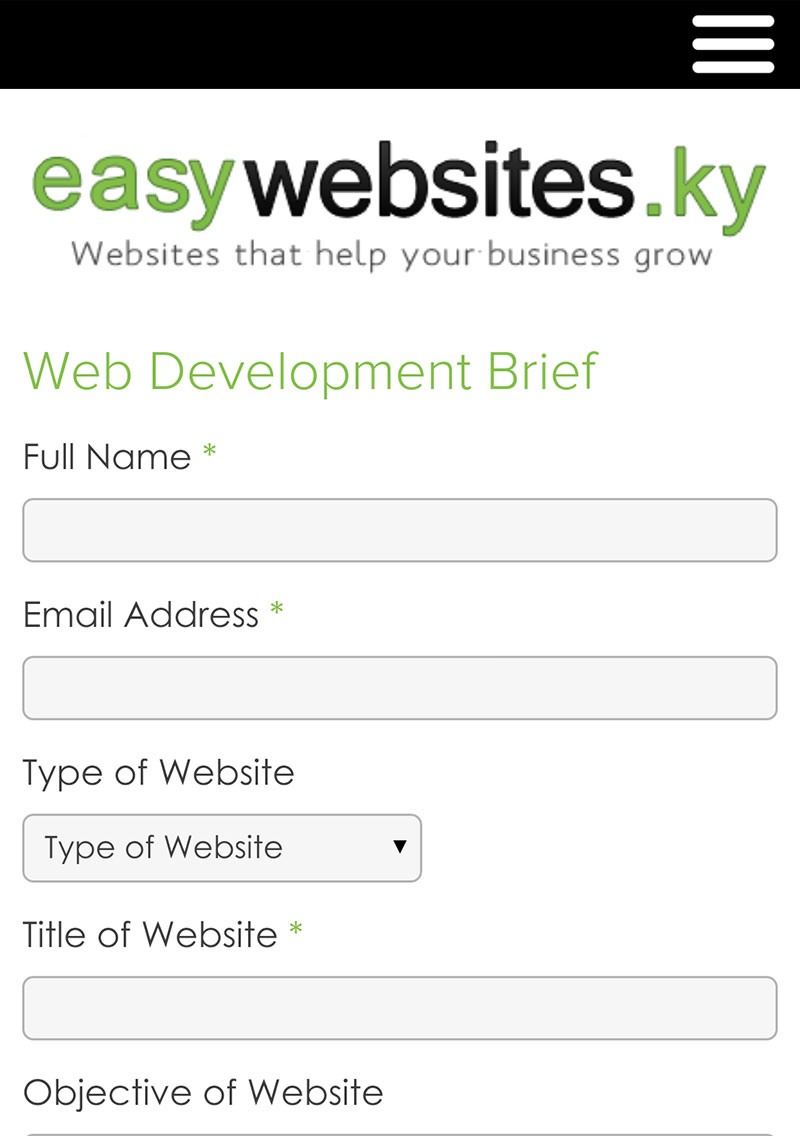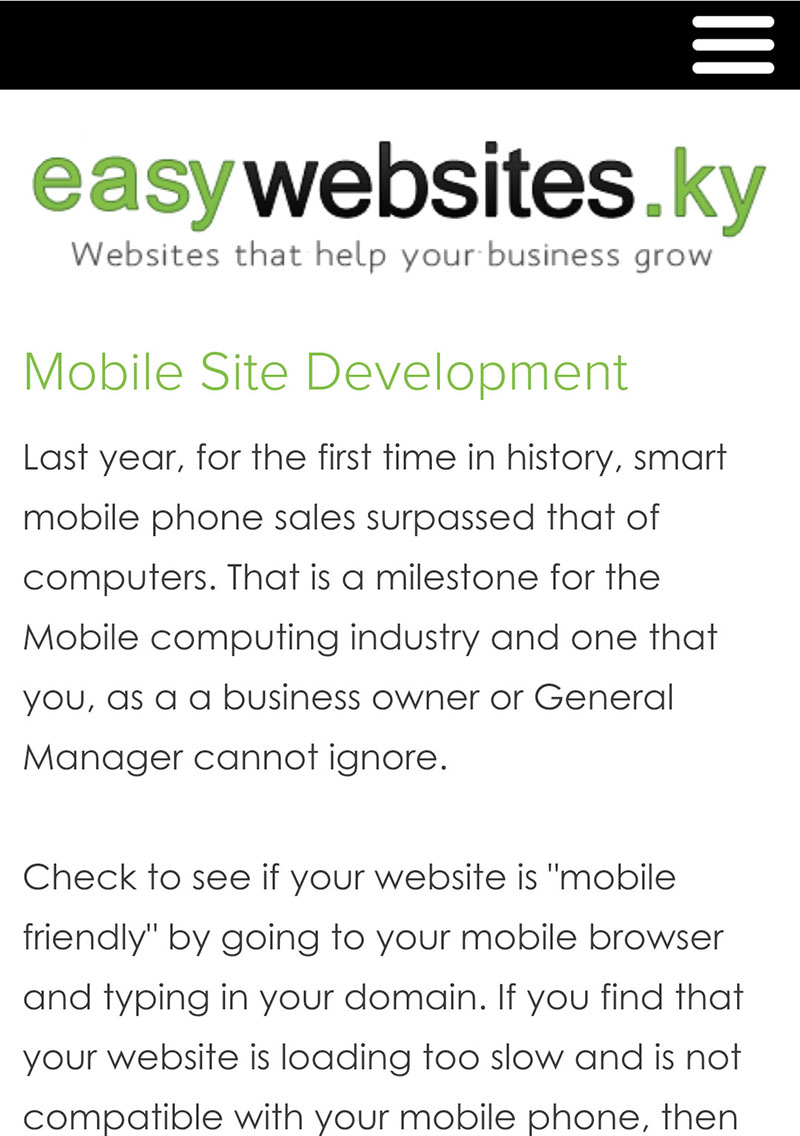 If you don't know already, having a Mobile website is now part of the Google Algorithm. What does this mean? It means that without a mobile site, your ranking will not be as visible as a website with a mobile friendly site. Here are some articles that have concluded this fact:
Search Engine Land's article dated Nov. 18, 2014 — discusses that if your website has a mobile friendly designation, your website may have a ranking boost, also discusses that if your website is not mobile friendly, you might even earn penalties and affect your current rank.
Inman's article date Nov. 21, 2014 — specifically talks about google launching a "mobile-friendly" website label.
Google's Webmaster central blog date Nov. 18, 2014 – discusses launching the a mobile-friendly label is a win-win for Users who use their mobile phone to search.
Please note I only use articles from highly reputable Search Engine Marketing companies.
Based on the above articles, you will notice that Google is investing in making sure that Users have easy and seamless access to mobile websites. You can actually test if your website is mobile friendly using this tool: https://www.google.com/webmasters/tools/mobile-friendly/
Please note that when we built your website we made sure it was dynamic. Meaning that when you view your current site using a mobile phone, it shows up the same way using a mobile browser. And even when we ensure browser compatibility with mobile browsers, it still doesn't mean that your website is mobile-friendly.
Here are some of the recommendations to make your website mobile friendly:
Make sure text is big enough for a user using a mobile browser. Using your mobile phone go to www.easywebsites.ky — can you see the difference in text size?
Make sure links are visible, not clumped together and are a different color to make clicking easy.
Enable mobile viewpoint
Use single column layout only — two columns will limit your text size and if you users cannot read your text, there is no point.
Drastic reduction of file size — when Users are not using wifi and are instead using limited data, you want to be able to let them view your site without a hiccup. Making sizes smaller will help with page speed.
Please contact us if you would like to be one of three clients to receive this special discount. We are not publishing the cost as they are too low to publish.