Helping Business GrowWeb + SEO Package
We are the only SEO Company that integrates Technical SEO into all our Web Design Packages. This enables your Website to Rank for Local Industry Keywords! Order the Basic Package today and start increasing revenues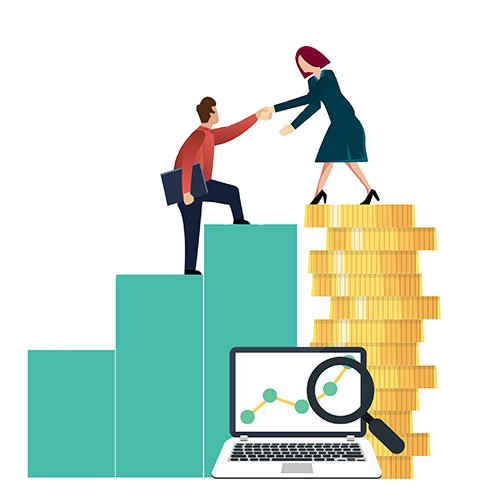 There is no other SEO Company that that integrates Technical SEO into a Basic Web Package.  Order it today and start ranking!
Our Basic Package integrates Technical SEO for no additional cost and for only US$ 5,000
When we run your PPC Campaign, we look at the entirety of your website.  Success is achieved by ensuring landing pages convert.
The SEO Company for Growing Business
Our Core Objective is to Increase Website Conversions by increasing Search Engine Visibility via SEO and PPC
WOWebsites has been providing SEO, Web Design and Development and PPC Services — for over a decade.  We are the only SEO Company that integrates basic Technical SEO into all our website projects for no additional cost via our Basic Website Package. This long-term benefit enables websites to rank for target keywords within local industries and tourism-based destinations.  We strongly believe that a website without SEO is like a car with no gas.  Websites need SEO so that it can be crawled, indexed, rendered and ranked appropriately by the Search Engines and in particular, Google.
We are the #1 SEO Company in the Caribbean and parts of the US. With that ranking comes a wealth of knowledge of how to be #1 for your industry, location, product or service.   We do this by focusing on the foundations of SEO, namely Links, Content and Technical SEO.  We focus on the User Experience — understanding the User-Intent behind every search query. We ensure landing pages are able to satisfy User queries as well as be able to convert Users into Clients.
Transparent and Result-Oriented SEO Service Provider

Technical SEO is ability of your website to be easily crawled, indexed and categorized by Search Engines. Without Technical SEO, the Search bots will have a more difficult time crawling and indexing your web content. Important aspects of Technical SEO are Page Speed, Core Web Vitals, Site Architecture, SEF-URLs, Content Issues, Semantic structuring, Canonical and Pagination, Mobile speed, XML Sitemap, 301 Redirects, 404 pages, Robots.txt and more

In SEO, it's important to have quality content but more than that, it's also important to have a Content Marketing strategy that continues to help your website rank.  Learn how to create quality content for Users who are searching for answers about your industry. We will create page content that satisfies User Queries.  We will help you understand that content marketing is the best inbound strategy with greatest potential of increasing online revenues. 

Another important aspect of Search Engine Optimization is Link Building, Backlink auditing and Link Management. Links, Content and Technical SEO are the cornerstones of SEO and ensuring that your website's internal linking structure enables each page to be found and crawled multiple times from different pages is the goal.   External links from trusted and relevant sources is key to ensuring that Search Engines find and categorize your website for the correct location and industry.   

Everyone's SEO Strategy is the same: increase rankings and increase online revenues.  The problem with that there are often budget and time limitations, particularly in highly competitive industries.  Our SEO Team will tailor your SEO Strategy to your unique needs, requirements and limitations.  Its important to note that even with budget constraints we will always maximize our knowledge of Technical SEO, Site Content, On-Page SEO and Off-Page SEO — known as the four-pillars of an SEO Strategy.  We will also meet with you to manage expectations.

Our SEO Consultant has had over 12 years working in the SEO Industry.   She started as an SEO Specialist and has worked her way up. She has enabled unprecedented online growth for many of our clients.  Our own website has the most keyword rankings and the most number one positions in the Caribbean and the US because of her understanding of SEO.  It's also interesting to note that she started many online trends in a number of industries.  Aside from being an SEO Expert, she is also a Usability geek as well as CRO (Conversion Rate Optimization) Expert. 

Keyword research is part and partial of an SEO Campaign.  Our SEO Professionals will find the niche target keywords and discover all the long-tail keywords — which, are as important as optimizing for major keywords. Typically, niche and long-tail keywords delivery higher conversations.  Think of major keywords as "window shopping" and think of niche and long-tail keywords as "ready-to-buy" signals.  During the course of your SEO Campaign we will discover the long-tail keywords that provide the most conversion for your business. 

If your website has experienced a dramatic drop in visitors, it might have been a recent algorithm update. Google routinely releases minor and major algorithmic updates and this oftentimes affects websites. Most websites recover but for those that do not, we are here to help! We analyze and assess your website and provide recommendations on how to remove penalties. We follow all of Google's recommendations and ensure that your website is able to recover from the depths of Google penalties.

WOWebsites is the only SEO Company to provide Technical SEO at no additional cost for all our website packages. Yes, even our basic website package, which starts at $5,000. This is unheard of in the SEO industry. If you are a New Company, Small Business or Non Profit, this is the best website package available in the market. We also provide training as well as an Administration Manual so you can update your own website. Aside from our Basic package, we also have a Visible package as well as an Optimized package.

An SEO Campaign typically takes a year to complete. Its ideal for businesses in very competitive industries and those with keyword difficulties that are higher than 70. At the end of 12 months you can expect your website to be ranking on the first page of all required keywords. More than an SEO Campaign, we will also work on your Conversation Rate Optimization and ensure your pages convert. There is no point in ranking if your websites don't convert so we strongly believe SEO and CRO work together and are mutually inclusive.

"We could not be happier with the results. We received a lot of inquiries! Highly recommended"
Increased Traffic by 6,000%
Increased Inquiries by 10,000%
#1 on Google for "Condos on Seven Mile Beach for sale"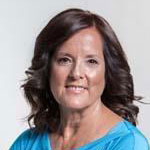 Jeanette Totten
CIREBA President & ERA Cayman Broker
www.eracayman.com
Real Case Studies and Reports of the SEO work we've done
Report on Increasing keyword visibility to 700+ in just 6 months
WOWebsites went from having two keywords to being awarded over 700 keywords all vying for top visibility on the Search Engines. This was done over a 6-month period. No other SEO Company has this many #1 positions on the SERPs.  Take note, its #1 not first page positions.  Our rankings are a reflection of our knowledge of Google's algorithmic requirements.
Basic Website Package Ranking Report for Local Business
This local company went from having zero search engine positions to now having the most visible searches for their industry and this wasn't even an SEO contract. This case report is to show how powerful our Basic Website Package is for Local Business who want Search Engine visibility.  This is the ideal package for businesses who want to have more visibility than the aggregates.
SEO Case Study for Non-branded Real Estate Company
This Non-branded Real Estate company went from zero visibility to now being one of the most visible and most successful real estate companies in the Caribbean. We have been working with this client for over 8 years now. Recently, they became a branded Real Estate Company.  We will update this Case Study after the new SEO Campaign concludes. 
Frequently Asked Questions from our Clients